Total of $71,000 in reward money being offered for whereabouts of Adam Mayes and victims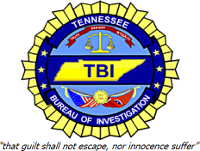 Jackson, TN – The Tennessee Bureau of Investigation and the 25th Judicial District Attorney General's Office has charged two individuals with two counts each of first degree murder for the deaths of 31-year-old Jo Ann Bain and her 14-year-old daughter Adrienne Bain in Hardeman County, Tennessee on April 27th, 2012.

Adam Mayes, 35, and Teresa Mayes, 31, both of Guntown, Mississippi. are each facing two counts of first degree murder as well as two counts of especially aggravated kidnapping for the abduction of 12-year-old Alexandria Bain and 8-year-old Kyliyah Bain. Teresa Mayes remains in the Hardeman County Jail without bond.

Adam Mayes (pictured in an updated photo with Adrienne and Alexandria Bain) remains at large with warrants for his arrest that include murder, kidnapping and filing a false report. A total of $71,000 is being offered for information leading to Mayes' arrest and the location of Alexandria and Kyliyah Bain. Fifty-thousand dollars is being offered by the U.S. Marshals, $15,000 from Tennessee Governor Bill Haslam and $6,000 from the Tennessee Bureau of Investigation.

Jo Ann Bain and her daughters were reported missing on April 27th, 2012 from their Whiteville- Newcastle Road home in Hardeman County. Adam Mayes, who was considered a friend of the family, was with them in their home early that morning. The investigation has revealed that Mayes killed Jo Ann and Adrienne Bain at their residence then he and Teresa Mayes transported their corpses to Union County, MS. The bodies were later discovered in a shallow grave behind Mary Mayes' residence. The murders were directly a part of the kidnapping of Alexandria and Kyliyah Bain.

On Monday, Mary Frances Mayes, 65, of Guntown, MS was charged and arrested on four counts of conspiracy to commit especially aggravated kidnapping. She is Adam Mayes' mother and is being held in the Hardeman County Jail on $300,000 bond. Teresa Mayes was also originally taken into custody in Union County, MS on Monday. Both Mary and Teresa Mayes are scheduled for a preliminary hearing on May 22nd, 2012 at 9:00am.

Adam Mayes was last seen in Guntown on May 1st, 2012 and is considered armed and dangerous. Investigators have information that Mayes may have changed his appearance as well as the missing victims'. The Tennessee Bureau of Investigation is requesting that anyone with information regarding the whereabouts of Adam Mayes, Alexandria Bain and Kyliyah Bain call the TBI at 1.800.TBI.FIND.



Sections
News
Topics
25th Judicial District Attorney General, Adam Mayes, Adrienne Bain, Aggravated Kidnapping, Alexandreia Bain, Bill Haslam, Bond, False Report, First Degree Murder, Guntown MS, Hardeman County, Hardeman County Jail, Jackson TN, Jo Ann Bain, Kyliyah Bain, Mary Frances Mayes, Murder, Reward, TBI, Tennessee, Tennessee Bureau of Investigation, Tennessee Governor, Teresa Mayes, U.S. Marshals, Union County MS, Warrants