Ice Storm Warning In Effect ... [Click here for more information]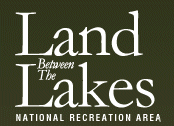 Golden Pond, KY – The world's first full-dome, full-color digital planetarium with single lens projection, the MEDIAGLOBE II, arrived at Land Between The Lakes (LBL) National Recreation Area just in time for the 2012 season.

"This compact, full-color dome projection system has thrilled our audiences since we installed it in March," reported Ross Workman, the new Golden Pond Planetarium manager.  He continued, "The projection range covers our entire dome with vibrant colors, sound, and action by using the '3D astronomical simulation' function.  It's amazing!"

New digital videos will entertain and educate people of all ages.  Computer animated programs are offered throughout the day starting at 10:00am.  People can find the complete schedule of planetarium shows and times on LBL's website, www.lbl.org, under the "See and Do" tab.
Topics include:
"The Little Star That Could" teaches how stars are formed.
"IBEX–Interstellar Boundary Explorer" joins scientists searching for the edge of the solar system.
"Earth, Moon, and Sun" explores the relationship between the earth, moon, and sun while weaving in Native American traditional stories.
New for this 2012 season only, school teachers can go to any of LBL Planetarium MEDIAGLOBE II programs for free.  To take advantage of this introductory offer, teachers must present a valid school administrator or teacher identification card at the point of sale to gain admission for free.

Major funding for the new projection system came from the estate of James T. Ramey through the "Friends of LBL" organization that manages the Planetarium for the Forest Service.  To learn more about the friends group, log on to www.friendsoflbl.org.  To learn more about the MEDIAGLOBE II, log on to http://www.konicaminolta.com.

The Golden Pond Visitor Center, Planetarium, and Observatory are located south of US68/KY80 junction on Woodlands Trace National Scenic Byway (KY Hwy 453). "Friends of LBL" is a nonprofit partner with the Forest Service, U.S. Department of Agriculture, which manages Land Between The Lakes.

Together we provide outdoor recreation and environmental education for the public to enjoy on a 170,000-acre peninsula with 300 miles of natural shoreline. We encourage visitors to review LBL's official website at www.lbl.org often for our Calendar of Events, updates on programs and policies, safety information, maps, and temporary trail and road closures.

Additional LBL information can be found on our website or by calling 1.800.LBL.7077 or 270.924.2000. Come Outside and Play at Land Between The Lakes National Recreation Area.



Sections
Arts and Leisure
Topics
earth, Friends of LBL, Golden Pond Planetarium, IBEX-Interstellar Boundary Explorer, Land Between the Lakes National Recreation Area, LBL, Moon and Sun, The Little Star That Could, U.S. Department of Agriculture, U.S. Forest Service