American Heart Association's first women's online patient support program provides support for women fighting their No. 1 killer;  Smyrna woman part of national launch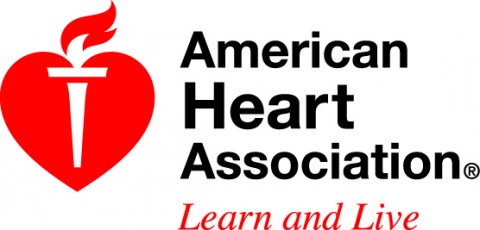 Nashville, TN – A matchmaking site, for ladies only – that could help save their lives?
Go Red Heart Match is a matchmaker with a mission.
The brand-new site is the American Heart Association's first women's online patient support program, where women dealing with cardiovascular conditions receive added support by connecting them online with others around the country with similar heart stories – whether that be a heart disease diagnosis, caring for a loved one with heart disease or working to prevent heart disease.
These women are able to build relationships with other women who understand their journey firsthand. With heart disease as the No. 1 killer of women, affecting more than 42 million women in the United States, there is a huge need for information and emotional support.
"When something as major as heart disease strikes a woman, emotional support from others is most often times the catalyst that helps pull us through – when we're feeling our lowest and seeking answers," said Rolanda Perkins from Smyrna, Tennessee, one of Go Red Heart Match's inaugural participants and a national Go Red For Women spokesperson. "I use it as a way to keep my healthy lifestyle on track – it helps propel me forward."
Heart Match is also designed to help motivate and encourage adherence to care after diagnosis – including cardiac rehabilitation. Studies show that cardiac rehabilitation/secondary prevention (CR/SP) plays a vital role in the recovery process by restoring individuals to their optimal physiological, psychosocial, nutritional and functional status.
When Perkins had a sudden heart attack before the age of 40, she didn't know much about cardiovascular health or what to expect next.
"It would have been very helpful to have someone to talk to who was able to understand the many feelings of fear and uncertainty that I experienced after my heart attack," Perkins says. "I didn't know anything about the importance of taking medications or maintaining good numbers for blood pressure, cholesterol, or weight for good health.  I really just needed someone who could/would listen and share their experience with me as well, in order to ease my fears."
Cardiac rehab participation rates low
Although millions live with heart disease or experience cardiac events each year, few enroll in follow-up programs, despite the evidence that they should.
Recently, Circulation: Journal of the American Heart Association published data which shows that CR/SP programs reduce cardiovascular risk and event rates, foster healthy behaviors and promote active lifestyles. However, of eligible patients, only 14 to 35 percent of heart attack survivors and 31 percent of patients after coronary artery bypass surgery participate in CR/SP programs. The study also noted that female patients have lower participation rates than men and represent a specific high-risk group to be target for referral.
Heart Match is designed to make it easy for enrollees to participate from wherever their computer may be.
The just-launched program, still in its infancy, is already showing definite trends and positive results.
According to a survey of current Heart Match participants, immediately after a heart disease diagnosis, it's most important for women to (1) get information about their diagnosis, (2) connect with someone who has the same condition. In addition, the survey showed that approximately 40 percent are now exercising more and eating more heart-healthy foods. Another 25 percent started taking blood pressure or cholesterol medication and 8 percent quit smoking. Plus, nearly half of women surveyed encouraged a friend or family member to talk to their doctor about their risk for heart disease.
Perkins believes in the concept and has begun mentoring on the site to help others going through what she went through.
"I know that people have lots of questions after an event such as this, because I did, and I would like to help ease their minds by providing them the support and comfort in knowing that it does get better with time as long as they're working toward living heart-healthy lifestyles," she says. "In return, I hope that they share of themselves and their experiences with another Heart Sister who needs that same support. For me, it's always rewarding when someone starts making changes toward better heart health and they can actually see the fruits of their labor in the changing of their mindset, their physical appearance and their overall well-being."
Heart Match easy to join online
To join Heart Match, women create a profile on the site and search for other women with similar heart disease experiences. Go Red For Women facilitates the connection so they can build a one-on-one, supportive relationship.
Go Red Heart Match is free and accessible 24/7 at www.GoRedForWomen.org/HeartMatch. [2]
For more information about Go Red For Women or the Go Red Heart Match program, visit GoRedForWomen.org.
The American Heart Association's Go Red For Women movement is nationally sponsored by Macy's and Merck & Co., Inc, with additional support from our cause sponsors. The City Goes Red local cause sponsor is Saint Thomas Heart.