APSU Lady Govs Track and Field's Chantelle Grey set to compete in NCAA Region 800 meter prelims
APSU Sports: Austin Peay Women's Track and Field

Jacksonville, FL – Austin Peay State University junior Chantelle Grey is prepared to compete in the 800 meter at the 2012 NCAA Division I Outdoor Track and Field Championships East Preliminary Round , being held Thursday-Saturday at North Florida's Hodges Stadium.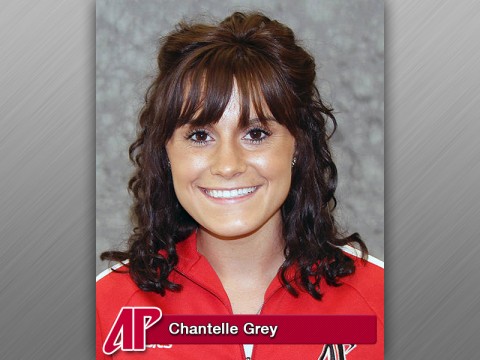 Grey, who owned the Ohio Valley Conference's best time in the 800 meters with a time of 2:07.72, is Austin Peay's only participant in the region. She will be a part of six heats of eight 800 meter runners that will run Thursday night. The top three runners from each heat will qualify for the second round along with the nine next fastest times. From there, those three heats will advance the top three finishers, plus the next three fastest times for the championship heat.
"We have a definite race plan for the first round," APSU coach Doug Molnar said. "If she can execute it, she has a good chance of advancing.
"We haven't seen the official heat sheets yet, but we have a good idea of who is in her heat and we think we have a strategy that will move her through the first round."
Grey transferred to Austin Peay after spending two seasons at Montana. She provided a lift to a young Lady Govs program, excelling in the 800 better than any Lady Govs since Sheena Gooding. She also participated in both the 1500- and 400-meter runs.
"When we talked about her first season at APSU last summer, we talked about her being in this position and that we have a two-year plan for her," Molnar said. "So far she is right on schedule for what we had envisioned.
"Now we'd like to extend the ride a bit longer. At this point it is all about just executing your plan and not trying to do something extraordinary. If she can run equal to her season best she can make it to the next round and from there who knows."