Celebration Will Help Commemorate Tennessee State Parks' 75th Anniversary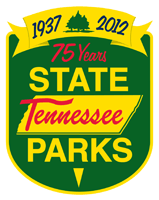 Burns, TN – The year 2012 marks Tennessee State Parks' 75th Anniversary and to help commemorate this important milestone, Montgomery Bell State Park will hold a special community event on May 25th, beginning at 11:00am. The event is open to the public.
Highlights at the anniversary event will include a live Birds of Prey program given by Regional Interpretive Specialist David Haggard, showcasing our nation's symbol – the American Bald Eagle – among other unique birds.  Canoes and paddleboats will also be provided to park visitors at no charge on a first come, first served basis. «Read the rest of this article»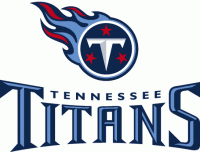 Nashville, TN – The Tennessee Titans agreed on contract terms with fifth-rounder Taylor Thompson and seventh-rounder Scott Solomon.
Thompson was a defensive end at Southern Methodist University, who started 43 consecutive games and totaled 18 sacks and 139 tackles. He will transition to tight end in the NFL, which was his position of choice as a high school player but wasn't an available position at SMU. As a senior in high school, he caught 58 passes for 960 yards. «Read the rest of this article»
Wednesday, May 23rd, 2012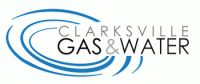 Clarksville, TN – Clarksville Gas and Water has closed the right lane traveling northbound on Riverside Drive from Current Street to Lawn Street until approximately 1:00pm today to repair a water line.
Businesses and residents on Riverside Drive, Current Street, and Lawn Street may experience a brief water outage between the hour of 10:00am and 11:00am.
Austin Peay State University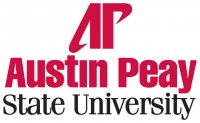 Clarksville, TN – On a Wednesday morning in April, Kentucky journalist and author Carol Niswonger was busy combing through the archives at Austin Peay State University's Woodward Library, conducting research for her new book on Land Between The Lakes, when she discovered something a bit unusual. Tucked away in a thin, manila folder was a short, hand-written poem titled "The Land Between the Rivers."
"When I started to read it, I said, 'that's it perfectly,'" Niswonger said. "The poem, it epitomized the feelings of that area. It had such an emotional attachment to the land and the surroundings. I thought the poet was someone who lived there."
«Read the rest of this article»
Clarksville, TN – In just seven years, Treva Gordon has become an actress, singer, playwright, writer, motivational speaker, mentor, TV and radio personality. She has made an impact on not only Clarksville, but other cities in Middle Tennessee. "We're doing some great things that's affecting the community. We're excited about what God is doing," she said.
Gordon was born in Detroit, MI. When she was two, her family relocated to River Rouge, MI. Working hard was something that she learned to do at a young age. Gordon had her first job when she was seven. For $1.00 a day, she would sweep the floor at a store in her neighborhood.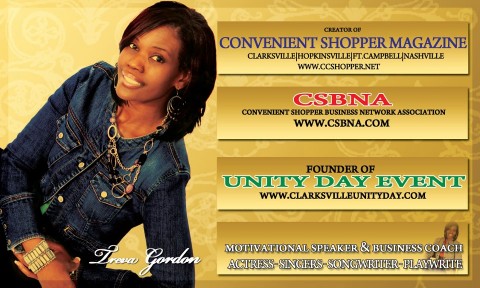 «Read the rest of this article»
Written by Staff Sgt. Rick Branch
160th Special Operations Aviation Regiment Public Affairs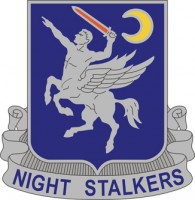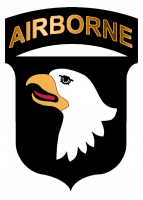 Fort Campbell, KY – A cool morning breeze greets the sea of digital camouflage on the range.
All through the ranks, the anticipation begins to grow as the start of the day's activities is upon them. Suddenly the call is given.
"Shooters, get ready … Fire!"
«Read the rest of this article»
Seven easy fixes to help you eat better and achieve your nutrition goals

Yonkers, NY – Women find many excuses not to eat healthy and many feel bad about it, but according to a new national poll in the June 2012 issue of ShopSmart magazine, from the publisher of Consumer Reports, the cost of healthful foods is the top deterrent that keeps 57 percent of women from doing so.
The report also highlights common healthy-eating obstacles and ways to overcome them, and, outlines seven little tricks that can help you eat better. «Read the rest of this article»
Written by Guy Webster
NASA's Jet Propulsion Laboratory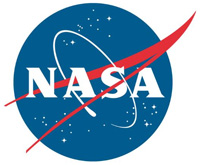 Pasadena, CA – Like a tourist waiting for just the right lighting to snap a favorite shot during a stay at the Grand Canyon, NASA's Mars Exploration Rover Opportunity has used a low sun angle for a memorable view of a large Martian crater.
The resulting view catches a shadow of the rover in the foreground and the giant basin in the distance. Opportunity is perched on the western rim of Endeavour Crater looking eastward. The crater spans about 14 miles (22 kilometers) in diameter. Opportunity has been studying the edge of Endeavour Crater since arriving there in August 2011.
«Read the rest of this article»
Nashville Out-hits 51s Again But Loses For Second Straight Night
Las Vegas, NV – The Nashville Sounds' road woes continued with a 10-3 loss to the Las Vegas 51s on Tuesday evening at Cashman Field.
Las Vegas led the entire way in notching its fourth consecutive victory and handing the Sounds (16-28) their third defeat in the last four nights. Nashville fell to just 6-18 when playing away from Greer Stadium.
Eight of the nine 51s hitters drove in at least one run as Las Vegas plated 10 runs against the Sounds for the second time in two nights. Nashville out-hit the 51s for the second straight contest but left 12 men on base and went just 2-for-14 with runners in scoring position on the night.
«Read the rest of this article»