Written by Sgt. Jon Heinrich
1st Brigade Combat Team, 101st Airborne Division (AA) Public Affairs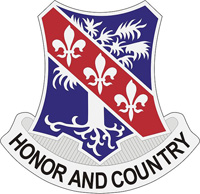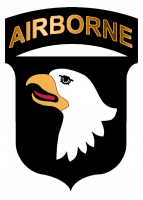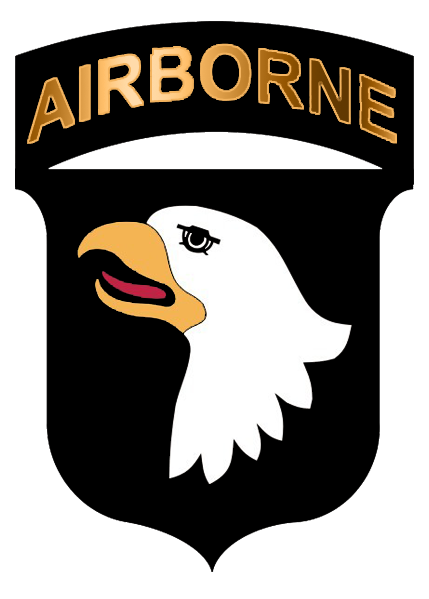 Fort Campbell, KY – "After a brief banter and an offer for a cup of steaming hot coffee, a blaring horn can be heard coming from outside. Paul's ride has arrived, so having to decline the coffee, Paul wishes them a fond farewell, not neglecting to let them know he will be back after the mission.

"With this final gesture, Paul turns around and leaves the house through the front door. In front of him stands an olive drab painted Army truck."

This is an excerpt taken from "Roscoe Red Three is Missing", a book written by Sgt. 1st Class Danny I. P. Keay, a counterintelligence non-commissioned officer with 1st Brigade Combat Team, 101st Airborne Division, and describes the moments on the last day of 1st Lt. Paul Mazal's life.

Mazal died at the age of 22 after being shot down from the skies over Germany. He was from Loomis, CA.

"The book is about a Second World War pilot that crashed 19th March, 1945, and he was missing for 60 years until 27th August 2005," Keay said. "The crash site was found by a German historian, but he got in contact with me and requested for me to do the excavation recovery.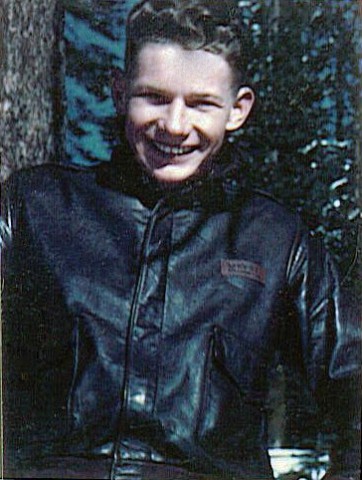 "It's about 190 pages, plus or minus. It was an interesting project because it took me six years to write. It's not a very big book, but I'm very detail-orientated. And in a lot of cases it took me six years to get that data. If I couldn't find a certain answer, I just stopped writing for a while.
"And the motivator actually to finish the book came this [past] Christmas," Keay continued. "The German pilot that shot down Lieutenant Mazal – I've been in contact with him for a few years – and he contacted me and he goes, 'Danny, when's this book coming out that you promised me two years ago. I don't know how much longer I've got. I want to read this book.' And so that was the push to finish it. It was actually the guy that shot him down was the motivator to finish the book.
"It's heavy on photos; I've got 30 photos in it. The book should come out in the end of June."
Keay, now 47, was born in Malvern, England, but was raised in Germany. His German accent, lightened by his pronunciation of proper English, is hardly noticeable while he speaks and uses hand gestures to express himself.
"I've been doing airplane digs now, well aviation archaeology like we call it, since 1979," he said. "I moved to the states in 1990, and didn't come back until 2002. When I returned in 2002 [to Germany] the first thing I wanted to do was dig airplanes again.

"I have a small group myself; it's called MAR2T, Missing Aviation Research and Recovery Team. The team changes a lot, but the core is three to four people, and when we do recoveries, we work closely together with other teams that are located in that area, as well as law enforcement, government, because all of those have to be involved. Of course, also, if it's private property, the owner of the property. It's a pretty big process to get an excavation approved. But it's worthwhile.

"The very first dig that we did was outside of Darmstadt, because I was stationed over there, and it was a Thunderbolt, a P-47 Thunderbolt," Keay continued. "It was an interesting dig because the local community was looking for this wreck; they were opening a new museum and they wanted some parts from the airplane.

"The timing was perfect because I went to the city and I said 'Hey do you guys got any crash sites' and they're like 'Well yes as a matter-of-fact we're looking for one right now', so I helped them and I recovered the airplane for the community.

"Since 2004 I've been involved in the recovery of eight MIAs," he added. "The pilot of this airplane, Paul W. Mazal, he was the fourth recovery we did; what was different with him was that, most of the time when you recover people that were killed in airplane crashes you find bone fragments. Well, Lieutenant Mazal was basically around 85 percent complete.

"When we found him he was still in a sitting position, and we actually had to unbuckle his parachute, unzip his jacket and unbuckle his shirt to look for his dog tag. So it was more like a body than just fragments. And that was, for all of us, a totally different experience.

"And the difference was through the recovery itself I managed to establish contact with his family. And when I went to school in Fort Huachuca, the unit the pilot belonged to was the 406th Fighter Group, they had their last reunion in Tuscan, and they invited me as a guest speaker. At the end of my school, what I did then was I went to California to visit the Family and I had organized as part of that, a memorial service out of Beale Air Force Base for him. That was 2007.

"That was because of all the stuff that happened with him, and also because, while he was in Belgium; he was stationed in Belgium out of a village called Genk; when he was killed his older brother took everything that was returned to him and buried it.

"Well, he kept a little box of stuff in the attic," Keay continued. "When I went to California I met the pilot's cousin. His cousin went through the stuff and found a letter that was still sealed, dated 1945, from a Belgium family.

"So what came out of this whole thing was that, while stationed at Genk; well the airfield was actually known as Y-29 Asch; Paul made such an impression on this Belgian family that they wanted to know what happened to him. So Amelia, the cousin of the pilot, asked me to find the Belgian family, which I was also able to do.

"So it was interesting to see and talk to the people that he actually lived with the last day of his life, but also to talk to his Family."
For Keay, recovering MIAs is something he takes very seriously.

"For me, the important thing about these recoveries is, we're doing it for the Family," Keay said. "We have no political agenda; our own motivation is to bring closure to the families. And interestingly, we do these recoveries out of our own pocket; so we finance it and sponsor it out of our own pocket.

"The motivation for the book was just to, honor our Veterans. The book starts the very last day of Mazal's life; it starts him getting out of bed on the last day of his life.

"And I did it for the family, but I also did it because I want to remind the youth of the sacrifice these veterans did," Keay continued. "I work for the families, and in some cases the Families contact me."

Keay has helped in the recovery of multiple service members and planes from several nations.

"We recovered a total of eight; we found over 20," he said.

"It's a sense of, well, first of all you're like 'Wow. Holy smokes we finally found something'. But it's also a sense of total satisfaction. Because you know it was justified, you know you were right.

"We did a dig in 2008, right when I came back from Afghanistan," Keay continued. "It was a German plane. And everybody said the pilot was in it. We found nothing. We found half of the plane. It was salvaged after the War, and most likely if the pilot was still in it, they found the remains and reburied him somewhere else. That's of course a downer.
"But when you do these and you actually find stuff and you find remains, especially when you find identification marks, you know, dog tags; on Mazal we found the whole panel with the airplane serial number, we found a leather tag on his flight helmet with his name, and we found his dog tag. You know, that's triple evidence it was him. When you have that it's like, there's no doubt.
"The first three that were found in 2004 – they were Australians – we found one dog tag, and from one guy we found a watch with his name on it; it was by his wife 'With love' to her husband; and the third guy, well we knew there were three missing, that third was automatically 'It's got to be this guy', so it was a process of elimination. But, you know, it was a success story."
Keay announced that "Roscoe Red Three is Missing" will not be his only book, and that there are others already in the process of being made.
"There's a couple already in the making. Two of them are kid's books, of all the things. Another one is a compilation of half a dozen plane crashes; it's gonna be short stories; the last is going to be a fiction novel.
"Don't forget your past," Keay said as he finished telling about his experiences. "We need to learn from the mistakes in the past. And if you wanna do something like write a book, get a plan put together first."
Sections
News
Topics
101st Airborne Division, 1st Brigade Combat Team, Afghanistan, Archaeology, Beale Air Force Base, Belgium, California, Christmas, Danny I.P. Keay, Dog Tag, Fort Campbell KY, Fort Huachuca AZ, Genk Belgium, Germany, Jon Heinrich, Loomis CA, Malvern England, MIA, Missing In Action, P-47 Thunderbolt, Paul W. Mazal, Roscoe Red Three is Missing, Veterans, World War II