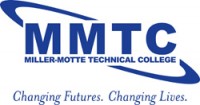 Clarksville, TN – Congressman Marsha Blackburn spoke words of encouragement to Miller-Motte Technical College Clarksville's students at their graduation ceremony on May 25th, 2012.
Blackburn, the commencement speaker at the event, talked about the journey the students would embark as they started their new lives and careers. She congratulated them on their choice to continue their education past high school and to go forward in their new careers as contributing members in the community.
Charlotte Newton is a non-traditional who at 62 received her Associate of Applied Science degree in Medical Assisting and commented on having Congressman Blackburn as her commencement speaker, "It was an honor to have a politician that is concerned for the continued education of the adults of Tennessee to be the speaker at our graduation," said new graduate Newton.
Newton was also surprised when her name was called for induction into the Alpha Beta Kappa national honor society. "It was an awesome feeling …that all those ng hours that I put in studying were not in vain," Newton exclaimed!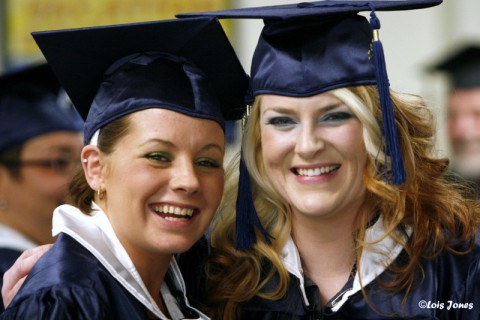 Approximately 160 graduates participated in the ceremony at First Baptist Church, downtown Clarksville, on May 25th. Graduates received their diplomas in programs that include respiratory therapy, surgical technology, sterile processing, polysomnography, medical assisting, healthcare technology, paralegal, accounting, management, network administration, massage therapy, cosmetology and esthetics.
Graduates, faculty, staff and guests were honored to have such an esteemed speaker at the commencement. Miller-Motte appreciates the Congressman's willingness to take time out of her busy schedule and speak at their commencement ceremony.
Miller-Motte Technical College is located at 1820 Business Park Drive off Dunbar Cave Road in Clarksville, TN.
Photo Gallery
About Miller-Motte Technical College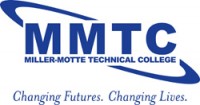 Miller-Motte Technical College is a reputable leader in private career education. Their core mission is to provide students with an education delivering real-life career skills and dedicated placement assistance to successfully start their new career. Miller-Motte offers Associate Degrees, Diplomas and Certificates in fields including: Healthcare, Respiratory Therapy, Polysomnography, Cosmetology, Massage Therapy, Paralegal and Network Administration. Please visit them online at www.miller-motte.com for more information.
About Lois Jones
Lois Jones is the Associate Director of Career Services at Miller-Motte Technical College, photojournalist, and instructor of Beginning Digital Photography for Austin Peay State University's Community School of the Arts.

A graduate of Austin Peay, she worked as a photojournalist, writer and Photo Editor for the University newspaper "The All State," for nine semesters.

During her time at APSU, she competed and won in the Southeast Journalism Conference (SEJC) two times and placed fifth in her first competition and then third in her second. SEJC ranks all the Colleges and Universities journalists and recognizes the top 10 in each field in the entire Southeast region. To be awarded fifth and then third overall for "Best Press Photographer" for the regional Colleges and Universities is truly an honor and speaks to her ability.

She has been working as a freelance photojournalist for over seven years to include The Leaf Chronicle, Clarksville Online, Austin Peay and several other papers. Lois also undertakes independent jobs when requested. Hired for a PR campaign, "Mowers for Military Families" by Lawnboy Lawn Mowers, her photo for the campaign ran in many print venues and was displayed on the Reuters board in the middle of Times Square.

Email: loistjones@gmail.com
Sections
Education
Topics
Charlotte Newton, First Baptist Church, Marsha Blackburn, Miller-Motte Technical College