Winter Weather Advisory In Effect ... [Click here for more information]

Clarksville, TN – On May 29th, 2012, around 1:30pm, officers responded to 2865 Sharpie Drive for an alarm activation.
When Clarksville Police Officer Dave Colvin arrived and started to check the residence for a possible break-in, he got quite a surprise. He checked the front door and found it unlocked.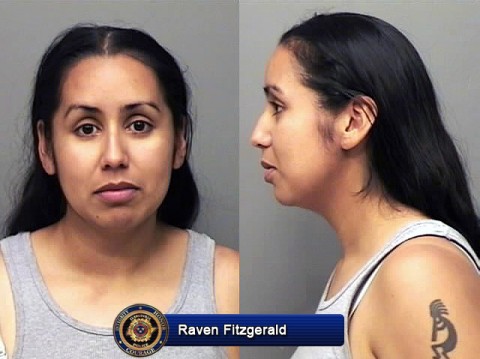 When he entered, he was greeted by a 3 year old male child. When he tried to find out if the child was alone, he was told by the child that the mother was at work. His attempts to gather further information were stymied by the child's fascination playing with a toy cell phone.

Officer Colvin found a phone number inside the house and contacted the mother, Raven Fitzgerald, who was at work and told her she needed to return home. When she arrived home, Officer Colvin was told that she only intended to leave the child alone for a couple of hours.

The child was turned over to a friend.
Raven Fitzgerald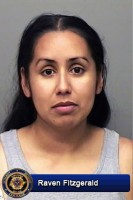 Name: Raven Kickingwoman Fitzgerald (I/F)
DOB: 4/11/88
Given Address: 2865 Sharpie Drive, Clarksville, TN
Arresting Officer: David Colvin
Charged With: Child Abuse / Neglect
Booked Into: Montgomery County Jail
Bond: $1,000.
Sections
News
Topics
Alarm, Bond, Child Abuse and Neglect, Clarksville Police Department, Clarksville TN, CPD, Dave Colvin, Montgomery County jail, Raven Kickingwoman Fitzgerald, Sharpie Drive