Wind Advisory In Effect ... [Click here for more information]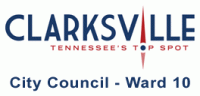 Clarksville, TN – In Parts I and II, I gave you a general overview of how we have gotten to this point in the budget and where we are headed.

In this installment I'll give you more specific details of departments and spending. In Part II, I ended writing about Capital Projects, so I will start there.

Capital Projects – (a general definition would be a project, consisting of buildings, land, major equipment, infrastructure etc.; that is new construction, expansion, renovation or replacement; that requires a relatively large sum of money; has a long use or life expectance (usually 10 years or more); and usually meets/requires a minimum threshold on costs)

Project: Police Department Shot House
Cost: $362,400

A training facility design to handle live fire, train tactical skills, hostage training, breaching, K-9, etc.

Project: ADA Sidewalks
Cost: $1,700,000

Comply with federal court order; program stopped last year to help budget

Project: Smith Trahern Renovation
Cost: $150,000

The building will likely need a couple of million to be fully restored. The city decided to try the donation and grants route to raise money. Some grants may be in the works, but the donation effort (not unexpectedly in my opinion) seems not to be working from the info I have received. The chimneys on the building roof have to be fixed or may collapse into the building and destroy the house and possibly injure people. I have been on the roof and personally looked at the chimneys. They are massive and are leaning and twisting. If we want to save this piece of Clarksville history, the city is going to have to start now. The city spent $50K on a new driveway a couple of years ago.

Project: RJ Corman Bridge
Cost: $59,120

City share of a grant to fix-up the bridge. Another project that has dragged for several years and will hopefully start soon.

Project: Pre Planning for Performing Art Center/Parking Garage
Cost: $100,000

I am not aware of how this money is to be spent. However, I assume it has to do with a project that I was contacted about by some local business people and citizens in regard to the new Roxy Theater about a year and a half ago. As you know, the Roxy has been trying to raise funds for a new theater for some time. The bad economy has made that process a slow one.

Councilman Grubbs and I had been involved in a number of informal brainstorming meetings with local business people and citizens, the Roxy board, and members of the Parking Authority. The thought is the Roxy would expand beyond being a theater and become a facility for numerous other events and specials. The new theater could expand up to 750 seats and possibly have a parking garage underneath the building for upwards of 200 cars.

The concept was liked and last April/May Councilman Grubbs and I informed Mayor McMillan during a budget meeting about the idea. She was in favor and we received the "green light" to press ahead with further ideas and thoughts with the people involved. The idea (at least from my viewpoint) was the parking authority would soon pay off the debt on the current parking garage. This would free money for development and building of an additional garage downtown, likely as a part of the new Roxy.

The Parking Authority was finally running in the black and had implemented positive changes in operation based on the 2009 Parking Study. The initial concept would be the Parking Authority would handle the cost of the project through its parking revenues and not have it placed on the taxpayers. However, now a couple of things raise my concern about this project and the potential use of taxpayer money in relation to a non-profit function.

First, the appearance of this $100K for a Performing Arts Center/garage. Second, an article in today's paper stating the experiment to provide free parking has seriously cut parking revenues. According to the story, on the one block where it is being tested revenue dropped by $900/month, or 40%.

Those two items, plus a helter-skelter approach to paid parking elsewhere with free two hours on one street, no meters on the next, and a reverse-angled parking experiment that doesn't seem to be very popular has me very concerned. On top of that, the Parking Authority is showing a drop in revenue in the FY 2013 budget of $30,000 after making $77,000 more than expected in FY 2012.

Looks to me as if our management of parking is in the wrong direction and space. Another concern is who is really running the Parking Authority? The mayor? The Authority? Anyone? The reason I ask that is the mayor brought forth (via the council rep and parking manager) several months ago a change in a budget request that the Authority had neither seen or approved. If the mayor can make such changes without the Authority being involved, then we don't seem to need an Authority.

An article in today's paper stated the city wanted to "accentuate" the positive in an effort to counter a Letter to the Editor where the past Parking Authority chairman, Mr. Robinson, blasted the current effort of the Authority as not having a coherent parking plan. I would agree with Mr. Robinson. A reversal in financial direction and the potential expectation of using taxpayer dollars to build the next garage are not positives. I am sure there will be more to come on this.

Project: Fire Station/police precinct Design/land (Exit 1 area)
Cost: $350,000

Project: Fire Station #6 Third Bay Add
Cost: $450,000

Project: Trenton/Tylertown Road Drainage
Cost: $150,000

This is part of the continued fix on the Woodstock neighborhood flooding problem

Project: Intersection Improvements
Cost: $250,000

Project: Paving
Cost: $1,700,000

General Fund money is also paying for paving in the Street Dept Budget.

Project: Public Safety Communication System
Cost: $7,000,000

The current radio system is so old we cannot get parts for it. We are about one level above two cans and string. We are paying for high priced hybrid radios to use on the old system as replacements due to no one building the old models. One good lightning strike on the old system would really put the city in a hurt. In my book this is the number one item of the Capital Projects List.

As I mentioned in my last report, the information I have states the mayor will seek to borrow all of this. If the projections are accurate, we have around $2.7 million in reserve surplus. I question the additional debt service increase for projects that cost a couple of hundred thousand dollars. I especially question borrowing money for a $59,120 project. It is likely the entire list could be bundled into one bond or note. However, to drag out payments on small projects does not seem a logical way to operate. As another example of what does or not go into the Capital Projects list, there is a request for a new HVAC Chiller for a building. The cost is $190,000, yet that was built into the department budget.
DEBT Cost/Service
People often wonder how much debt the city has. Here is a budget recap total by year:
FY 2011 – $99,252,199
FY 2012 – $102,141,303
FY 2013 – $108,516,350 (projected)
While all Capital Projects would cost over $12 million if approved and borrowed, about $6.4 million would actually be added due to the city paying off other debt on the books.
Other Budget Areas
Legislative & Mayor Office
I always get questions on how much elected officials and the staff that work directly for the mayor get paid. So here are the answers from the proposed FY 2013 budget.
Mayor – $118,300/yr. (same as last year, mayoral pay is frozen through 2014, vehicle furnished)
Mayor Pro Tem/councilman – $8973/yr.
Councilman – $6573/yr. (council pay is 1/18th of mayor's)
Chief of Staff – $95,504/yr.
Mayor's Executive/Admin Secretary – $53,340/yr. (the last one in that job under Mayor Piper was paid $36,274)
Legislative Budget for FY 2013 – $674,477; FY 2012 Original Budget – $614,987
(includes the councilmen and City Clerk)
Mayor's Budget for 2013 – $542,424; FY 2012 Original Budget – $543,993
(includes Chief of Staff, Communication officer and admin)
Clarksville Police
FY 2011 (actual) – $21,464,967
FY 2012 (Budget) – $23,574,679
FY 2012 (Amend) – $22,139,602 (includes the Apr. reduction)
FY 2013 (Proposed) – $24,195,151
Increase includes two new officers for programs, $353,405 for cameras/laptops, $822,406 for marked units, $119,355 for unmarked units, $19,313,862 in total salaries and benefits, $3,545,493 in operating expenses.
For more information, see:
2013 Clarksville City Budget Update – Part 1
2013 Clarksville City Budget Update – Part 2
Editor's Note: This article contains the view points of Councilman Bill Summers and may not represent the views of the rest of the City Council, the City of Clarksville or ClarksvilleOnline.
About Bill Summers
Sections
Politics
Topics
Clarksville city budget, Clarksville City Council, Clarksville Police Department, Clarksville TN, CPD, RJ Corman Bridge, Smith-Trahern Mansion