Send goaltender Anders Lindback, forward Kyle Wilson and a 2012 seventh-round pick to the Lightning
Nashville Predators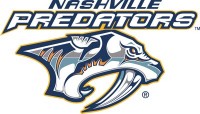 Nashville, TN – Nashville Predators President of Hockey Operations/General Manager David Poile announced today that the club has acquired two second-round draft selections (37th and 50th overall) in the 2012 NHL Entry Draft, a 2013 third-round selection and goaltender Sebastien Caron in exchange for goaltender Anders Lindback, forward Kyle Wilson and a 2012 seventh-round selection (202nd overall).

The Predators now have nine selections in next week's Entry Draft at the CONSOL Energy Center in Pittsburgh, PA. In addition to Tampa's two picks, and three picks of its own, Nashville previously acquired the Toronto Maple Leafs' third-round pick (66th overall), the Phoenix Coyotes' fourth-round pick (118th overall), the Dallas Stars' sixth-round pick (164th overall) and the New York Rangers' sixth-round pick (179th overall).

Lindback was a seventh-round choice of the Predators (207th overall) in the 2008 NHL Entry Draft. Wilson, Minnesota Wild's ninth-round selection (272nd overall) in the 2004 NHL Entry Draft, was signed as a free agent prior to the 2011-12 season.

The 2012 NHL Draft will take place at CONSOL Energy Center in Pittsburgh. The first round is Friday, June 22nd starting at 6:00pm CST and the subsequent rounds (two through seven) will begin at 9:00am CST on Saturday, June 23rd.



Sections
Sports
Topics
Anders Lindback, consol energy center, Dallas Stars, David Poile, Kyle Wilson, Minnesota Wild, Nashville Predators, Nashville TN, New York Rangers, NHL Entry Draft, Phoenix Coyotes, Pittsburgh PA, Predators, Sebastien Caron, Tampa Bay Lightning, Toronto Maple Leafs