Winter Storm Watch In Effect ... [Click here for more information]

Clarksville, TN – On June 25th, 2012, around 9:30pm, Officer Dennis Honholt initiated a traffic stop on a vehicle in the area of B Street and Beech Street. When the vehicle was stopped there was an odor of marijuana detected in the vehicle.
The driver of the vehicle, Justin Tyra, had a suspended license. The passenger in the vehicle was Maurice Deloatch who, on June 25th, 2012 around 2:30am had bonded out of jail on an Aggravated Robbery charge. During a search of the vehicle, marijuana was found inside.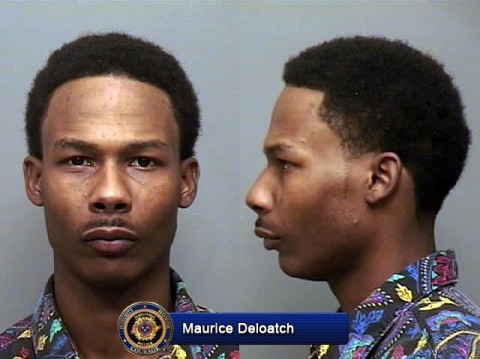 Also, during the course of Officer Honholt's investigation, he discovered that Deloatch had a bag of marijuana hidden in his crotch and had eaten it during the course of the traffic stop. There was also a gun found in the vehicle which was linked to Deloatch.

Deloatch was cited for Simple Possession and Unlawful Carrying of a Deadly Weapon. The driver, Justin Tyra, was cited for Driving on a Suspended License and Simple Possession.

For more on the story, see: Clarksville Police report Man in Wheelchair robbed by Magazine Salesmen



Sections
News
Topics
Aggravated Robbery, B Street, Beech Street, Bond, Clarksville Police Department, Clarksville TN, CPD, Dennis Honholt, Driving on Suspended License, Gun, Justin Tyra, Marijunana, Simple Possession, Unlawful Carrying of a Deadly Weapon