Clarksville, TN – On June 17th-18th sometime between 5:00pm and 5:00am, there was lumber, shingles, Teledyne forklift, Stihl blower and chainsaw taken from a business' lot at 595 Alfred Thun Road. There were also two vehicles taken: 2012 Sterling LT8, White, TN Tag #H809585  and a 2005 HINO 165, White, TN Tag #H248776.
Both of the vehicles had the 84 Lumber logo on the vehicles. There was over $65,000 in property taken from the business.
«Read the rest of this article»
July 4th Holiday Coming Up

Nashville, TN – Tennessee Wildlife Resources Agency officials remind all those who visit the state's waterways for the July 4th holiday to be safe for what is annually one of the busiest boating times of the year.
TWRA officials emphasize the use of personal flotation devices (PFDs) while boating in a safe and responsible manner. The TWRA wants all those who visit the waterways to have an enjoyable time. However, TWRA officers will be on the watch for dangerous boating behavior, such as boating under the influence (BUI) and other reckless operation. «Read the rest of this article»
Division-Rival Iowa Cubs Visit Greer For Four-Game Series Beginning Saturday
Nashville, TN – The Nashville Sounds return home to Greer Stadium this Saturday, June 30th, to open a four-game homestand against the division-rival Iowa Cubs (Cubs affiliate).
Highlighting the homestand's worth of promotions will be two fireworks shows, a Sounds baseball card team set giveaway, and a Trevecca Nazarene University FAITH NIGHTS® concert.
«Read the rest of this article»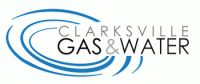 Clarksville, TN – Clarksville Gas and Water has closed one lane of Jostin Drive from Cainridge Drive to Slayden Circle until 12:00pm. Construction crews are repairing a natural gas line on Jostin and will detour motorists to Cainridge Drive, Slayden Circle and Barry Drive during the work.

Clarksville, TN – The Kleeman Community Center, located at 166 Cunningham Lane, will be hosting the 2nd Annual Military Appreciation Day on July 11th from 1:00pm to 3:00pm.
Summer Youth Program participants will be giving out crafts they have made at the Kleeman Center site and spending time with the Warrior Transition Unit from Fort Campbell. Refreshments will be served.  This event is open to the public.
For more details on Military Appreciation Day at the Kleeman Center, please contact the Clarksville Parks and Recreation at 931.645.7476 or visit www.cityofclarksville.com .
Written by Maj. Brandon Bissell
5th Special Forces Group (Airborne) Public Affairs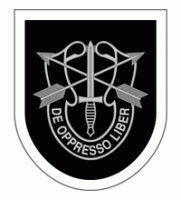 Fort Campbell, KY – The Safety Officer award was presented to Chief Warrant Officer 4 Jonathan Pace, Battalion Warrant Officer for 2nd Battalion, 5th SFG (A); and the Supply Excellence Award was presented to Chief Warrant Officer 3 Truman Mays, Property Book Officer for the 5th SFG (A), and his staff, during a ceremony at the 5th SFG (A) headquarters June 26th.
Pace was recognized for his exemplary planning and execution of an incident-free battalion-level unconventional warfare exercise that was conducted in the fall of 2011. His efforts improving the unit's vehicle and motorcycle safety programs were also highlighted.
«Read the rest of this article»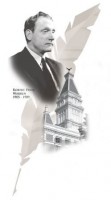 Clarksville, TN – Marshall Chapman, born in a prominent South Carolina family and groomed to become a socialite, bolted from her confining future to make waves in the world of rock 'n' roll during and after her years at Vanderbilt University. Some of her 400 songs have been recorded by people like Jimmy Buffett, Emmylou Harris, Olivia Newton-John, Wynonna Judd, Sawyer Brown, Conway Twitty — and the list goes on and on. Her "Rode Hard and Put Up Wet" was featured in the movie Urban Cowboy.
Marshall Chapman spoke and sang at this year's writers' conference in honor of her dear friend, William Gay, who died this past February. The conference itself was dedicated to William, who had been a central speaker at the conference for the past several years. Marshall told her stories and sang her songs with intimate details of her friendship with William and introduced songs from her new album, Big Lonesome, named by The Philadelphia Inquirer "Best Country/Roots Album of 2010."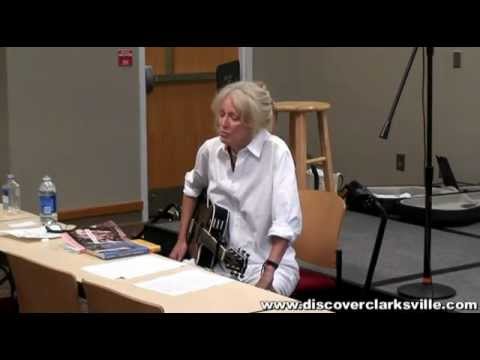 «Read the rest of this article»
State Officials Urge Citizens to Delay Burning Debris, Leave Fireworks to Professionals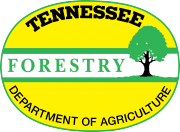 Nashville, TN – Tennessee State officials are urging citizens to take fire precautions for the upcoming Fourth of July holiday. The Tennessee Department of Agriculture Division of Forestry is asking the public to refrain from debris burning until significant precipitation is received and to avoid other activities that could cause fire.
"Most areas of the state are experiencing very hot and dry conditions with low humidity," State Forester Steven Scott said. "While permits are not currently required for open, outdoor burning, as a precaution we're urging citizens to avoid debris burning until conditions improve." «Read the rest of this article»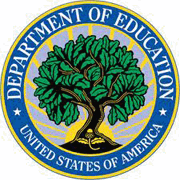 Washington, D.C. – U.S. Education Secretary Arne Duncan released a statement Wednesday applauds Tennessee on its continued statewide improvement on the Tennessee Comprehensive Assessment Program, or TCAP.
"Through Race to the Top, Tennessee took on extraordinarily difficult work in a relatively short period of time," said Duncan. "Early signs of widespread academic progress are not only encouraging but inspiring, and will help lay the ground work for further success as Tennessee continues its commitment to leading the nation in education reform." «Read the rest of this article»
Written by Guy Webster
NASA's Jet Propulsion Laboratory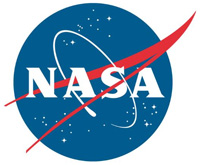 Pasadena, CA – A maneuver on Tuesday adjusted the flight path of NASA's Mars Science Laboratory spacecraft for delivering the rover Curiosity to a landing target beside a Martian mountain.
The car-size, one-ton rover is bound for arrival the evening of August 5th, 2012, PDT (early August 6th, EDT and Universal Time). The landing will mark the beginning of a two-year prime mission to investigate whether one of the most intriguing places on Mars ever offered an environment favorable for microbial life.
«Read the rest of this article»