Special Weather Statement In Effect ... [Click here for more information]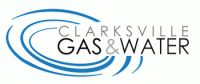 Clarksville, TN – Clarksville Gas and Water has implemented the next level, Stage 2, of its Drought Management Plan, approved by the State of Tennessee Department of Environment and Conservation, on June 29th, 2012 in response to continued high water demand primarily resulting from irrigation and recreational use.

Stage 2 in the plan requires mandatory restrictions by all water consumers within the Clarksville water distribution system. The goal is to achieve reduction in total gallons per capita per day (GPCD).

Voluntary water restrictions implemented in Stage 1 of the plan did not produce the water reduction required and now mandatory restrictions have been established to achieve the necessary goal.
Mandatory Stage 2 for all customers includes:
A. Restriction of operation of ornamental fountains or ponds to initial filling except where necessary to support aquatic life or where such fountains or ponds are equipped with a recirculation system.
B. Prohibits recreational water use including use of faucets, hoses or hydrants, which uses water in such a manner as to allow run-off or other wastes.
C. Prohibits washing of any motor vehicle, motorbike, boat, trailer, airplane, or other vehicle. Vehicle washing may be done at any time on the immediate premises of a commercial car wash or commercial service station. Further, such washing may be exempted from these regulations if the health, safety, and welfare of the public is contingent upon frequent cleansing, such as garbage trucks and vehicles used to transport food and perishables.
D. Reduction in frequency of draining and refilling swimming pools.
E. Prohibit hosing off paved areas, buildings, windows or other surfaces.
F. Required reduction of water use through Mandatory Day-of-Week Landscape Watering Schedule and require watering only during off-peak hours, 8:00 p.m. until 4:00 a.m. Irrigation of landscape areas with hose-end sprinklers or automatic irrigation systems shall be limited to:
G.
| | |
| --- | --- |
| Last Digit of Address | Allowed Watering Days |
| Even | Sundays and Thursdays |
| Odd | Saturdays and Wednesdays |
NOTE: Irrigation of landscape areas are further limited to the off-peak hours of 8:00pm until 4:00am on designated watering days. Apartments, office building complexes, or other property containing multiple addresses may be identified by the lowest address number. Irrigation of landscaped areas is permitted at anytime if it is by means of a hand-held hose, a faucet filled bucket or drip irrigation system.
Mandatory drought restrictions for commercial customers:
A. Required reduction of water use through day-of-week landscape watering schedule for parks and golf courses.
B. Use of water to wash any motor vehicle, motorbike, boat, trailer, airplane or other vehicle not occurring on the premises of a commercial car wash and commercial service stations and not in the immediate interest of public health, safety, and welfare is prohibited. Further, such vehicle washing at commercial car washes and commercial service stations shall occur only between the hours of 9:00am and 5:00pm.
C. The filling, refilling, or adding of water to swimming pools, wading pools, ornamental ponds and fountains and Jacuzzi-type pools is prohibited.
D. Foundation plantings may be watered for a two-hour period during off-peak hours with soaker or hand-held hose equipped with a positive shutoff nozzle. Use the watering schedule above.
E. Operations of any ornamental fountain or pond for aesthetic or scenic purpose is prohibited except where necessary to support aquatic life or where such fountains or ponds are equipped with a recirculation system.
F. Municipal landscape watering prohibited except golf courses (see below).
G. Watering of golf course greens and tee boxes restricted to off-peak hours; watering of other golf course areas and parks is prohibited unless the golf course utilizes a water source other than that provided by Clarksville Gas and Water.
H. Watering of nursery plant stock is restricted to designated off-peak hours and day-of-week landscape watering schedule.
Duration of Stage
Stage 2 mandatory water watch is effective until further notice of this publication.
Violations
Violators may be subject to penalties.
Important water conservation measures can be viewed on the Clarksville Gas and Water website, www.clarksvillegw.com.
Clarksville's water is safe for drinking and meets established state and federal regulations. This notice serves as an elevated alert to customers of the need to restrict usage during a period of time.  Please look for updates in the following days.
The public's cooperation and understanding is appreciated.
Sections
News
Topics
CG&W, Clarksivlle TN, Clarksville Gas & Water Department, Drought Management Plan, fountains, Gallons, Golf Courses, Jacuzzi, Mandatory Water Restrictions, Ponds, swimming pools, Tennessee Department of Environment and Conservation, Wading Pools, water