Ryan Suter and Zach Parise sign logn-term deals with Minnesota Wild; Nashville Predators now focus on signing Shea Weber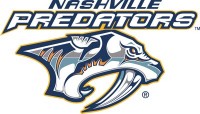 Clarksville, TN – The Minnesota Wild added the two highest rated free agents to their coffers while Nashville Predators [1] fans are left wondering why one of their top stars left.
Various media outlets reported former Preds defender Ryan Suter and former New Jersey Devils forward Zach Parise signed multiyear contracts today with the Wild worth $98 million over 13 years.On a conference call, Preds GM David Poile said, "He (Suter) told me money wasn't the most important factor and this wasn't about money. He said he didn't want a counter offer. I really don't know why he is not resigning, but he said it was for family reasons."
Poile said he was disappointed with Suter's decision, "We had lot's of talks with Ryan. There were criteria he wanted in order to resign and for Ryan winning was key. We felt we met those needs. The core of our team is in place for years. Plus, Nashville is a great community and fit for his family."
Poile also said the team's attention will turn to signing Shea Weber to a long-term deal.
Suter scored seven goals and 39 assists in 79 regular season games last year as a member of the Nashville Predators. The 27-year-old added one goal and three assists in the Predators' playoff run this past spring.
Suter joins the Wild after playing his first seven seasons with the Nashville Predators. The defenseman had received a contract offer of $90 million over 13 years from the Detroit Red Wings, according to the Detroit Free Press. Originally drafted seventh overall in the first round of the 2003 NHL Entry Draft by the Predators, he had spent his entire seven-year career with the team and amassed 38 goals and 200 assists and was plus-43 over the span of 542 games.
"We met all his desires on all fronts," Polie said. "We're very disappointed."