Ice Storm Warning In Effect ... [Click here for more information]
Clarksville National Little League is hosting the 2012 State Junior (13-14) Baseball Tournament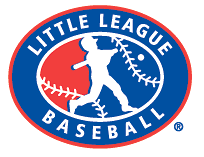 Clarksville, TN – he 2012 State Junior (13-14) Baseball Tournament continued Tuesday night, July 24th at the Clarksville National Fields. In the 6:00pm game, Smith County took on Spring Hill. Smith County pulled out the win in eight innings, 5-4.
In the second game of the night, Goodlettsville took on Greenville. Greenville got the win, 7-3.
On Wednesday, July 24th, Spring Hill will take on Grainger County at 6:00pm. Goodlettsville and Johnson County will take the field afterwards for the late game.
Smith County will play Greenville Thursday, July 26th at 6:00pm
Clarksville National Little League fields are located at 408 Gaylewood Drive, Clarksville behind Barksdale Elementary School.
For more information on Clarksville National Little League, visit their website at: www.clarksvillenational.org
Sections
News
Topics
Barksdale Elementary School, Clarksville National Little League, Clarksville TN, Gaylewood Drive, Goodlettsville, Grainger County, Greenville, Johnson County, Smith County, Spring Hill, State Junior (13-14) Baseball Tournament