Special Weather Statement In Effect ... [Click here for more information]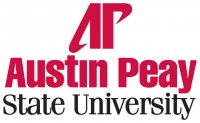 Clarksville, TN – A popular Austin Peay State University creative writing professor who has made his name prominent in the literary circle will be the highlight at a signature event for the APSU Woodward Library Society.

Barry Kitterman will read from his new collection of stories, "From the San Joaquin," during the Library Society's fall dinner on Tuesday, August 14th.

A reception for Kitterman will begin at 5:30pm in Archwood on the main campus, with dinner to follow in the Woodward Library, where Kitterman will read selections from his book. Cost of the dinner is $15.00 per person.

Seating is limited, and tickets will be sold on a first-come, first-served basis. Reservations are required by calling 931.221.7618.

Kitterman is from the San Joaquin – a large valley in California where much of the country's fruits and vegetables are grown. Specifically, he's from the small town of Ivanhoe.

"When I would tell people I was from California, they had a certain set of assumptions as to what that meant," Kitterman said in a previous interview. "It was so far removed from my real experience that I thought I wanted to write stories about the California I grew up in, which is rural, agricultural, a long way from the ocean and, something I realized much later, very poor."

This idea of writing stories about Ivanhoe, formed while Kitterman was a Master of Fine Arts student at the University of Montana in the 1980s, turned into a 30-year project. In May, Southern Methodist University Press released Kitterman's collection of short stories, "From the San Joaquin."

The purpose of the Woodward Library Society, a nonprofit organization, is to strengthen the resources of the Felix G. Woodward Library and to increase awareness of those resources.

For more information, contact Joe Weber, director of library services at APSU, at 931.221.7613.



Sections
News
Topics
APSU, APSU Woodward Library, APSU Woodward Library Society, Austin Peay State University, Barry Kitterman, California, Clarksville TN, Joe Weber, University of Montana