Special Weather Statement In Effect ... [Click here for more information]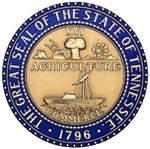 Nashville, TN – Tennessee State Representative Curtis Johnson (R-Clarksville) announced that the widening of McAdoo Creek Road to Martin Luther King Boulevard is scheduled to be let this fiscal year with a projected date for turn-in plans of September 26th, 2012.
All necessary right-of-ways have been bought, and there are no outstanding utilities issues.  The only uncertainty may be environmental issues but this project should be let to contact by Spring 2013, if not sooner.
"The three-mile widening of McAdoo Creek Road will make this area safer for our citizens as well as helping alleviate traffic problems, Rep. Johnson said.  "We have been working a long time on this and, hopefully, construction can begin soon."
Sections
News
Topics
Curtis Johnson, Martin Luther King Boulevard, McAdoo Creek Road, Nashville TN, Project, Tennessee State Representative