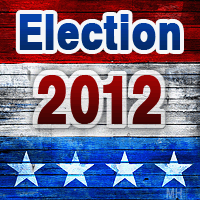 Clarksville, TN – Prior to Tennessee Governor Bill Haslam announcing the enhancement grant Thursday on the RiverWalk he met with State Representative, Curtis Johnson and Mark Green, Republican State Senate Candidate at Moss' Cafe on College Street.

"I'm honored that the Governor took time out of his busy schedule to have breakfast to discuss business and the future of Clarksville, Green said. We discussed the growth of our great community, but that Clarksville needs attention in areas such as, strengthening our schools, creating jobs, and standing up for taxpayers."

Governor Haslam visited Clarksville to announce the $626,360 grant that will help lengthen the RiverWalk, expanding it 1,500 feet.
About Dr. Mark Green
Dr. Mark Green is the Republican candidate for State Senate in District 22. No stranger to service, Dr. Green was assigned to the 160th Special Operations Aviation Regiment as a special operations flight surgeon after completing his residency in emergency medicine in 2002 and served in both Iraq and Afghanistan.
Today, Dr. Green is the President and owner of AlignMD, an emergency department, hospitalist and urgent care management and staffing company based in Clarksville. Dr. Green and his wife of 23 years, Camie, reside in Clarksville where they are raising two children, Mitchell and Alexa.
For more information, visit www.markgreenfortennessee.com .
Sections
Politics
Topics
160th Special Operations Aviation Regiment, Afghanistan, AlignMD, Bill Haslam, Clarksville TN, College Street, Curtis Johnson, Election 2012, Grant, Iraq, Mark Green, Moss' Cafe, Riverwalk, Taxpayers, Tennessee Governor, Tennessee State Representative