Man also has Extensive Criminal History

Clarksville, TN – On August 20th, 2012, around 6:30am, Clarksville Police were called to the Bennett Drive area after a witness saw a man entering two of the neighbor's vehicles. The man left the vehicles and headed toward the Stephanie Drive area.
The witness provided responding officers a good description of the suspicious person.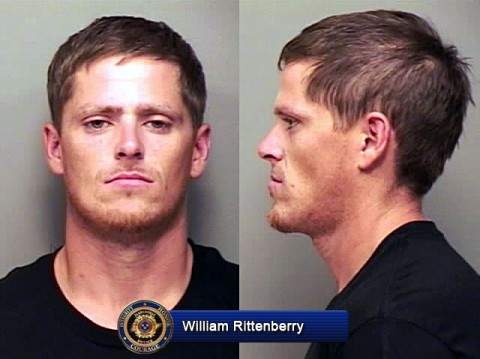 Officer Todd Bell located the man five minutes later, identified as William Brian Rittenberry, still in the Bennett Drive area. He was found with various items in his possession such as a checkbook, check card, and other property which did not belong to him.

Officers backtracked to locate the property owners and Rittenberry was linked to three vehicle burglaries. The victims of the burglaries were able to identify and reclaim their property.

Rittenberry has an extensive criminal history of Thefts and Violations of Probation.

The investigation is ongoing with additional charges pending. The lead investigator is Detective David Keenom.
William Rittenberry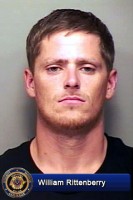 Name: William Brian Rittenberry (W/M)
DOB: 3/24/82
Given Address: 2833 Cobalt Drive, Clarksville, TN
Arresting Officer: David Keenom
Charged With: Three Counts of Vehicle Burglary
Booked Into: Montgomery County Jail
Bond: $30,000.
Sections
News
Topics
Bennett Drive, Bond, Clarksville Police Department, Clarksville TN, Cobalt Drive, CPD, David Keenom, Montgomery Count y Jail, Stephanie Drive, Theft, Todd Bell, Vehicle Burglary, Violation of Probation, William Brian Rittenberry