Clarksville, TN – On Saturday, October 20th runners will take to the streets during the second annual Go Commando Half Marathon and 5k. A special segment of these athletes will be racing for a cause, to raise awareness of the struggles surrounding PTSD and combat stress.
The Go Commando Half Marathon and 5k powered by CDE Lightband will join the non-profit organization Not Alone in raising awareness of combat stress and PTSD and encourage runners to consider joining Team Not Alone as they prepare for the 2012 race.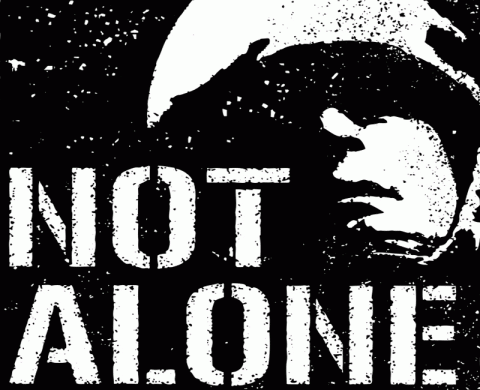 Not Alone is a 501c3 non-profit organization whose mission is to deliver the most effective outreach and treatment to warriors and their families suffering from Post-Traumatic Stress Disorder and combat stress.

Team Not Alone, led by staff member Melanie Blair, is a team of athletes who compete in road races, triathlons, golf tournaments and other athletic events to fundraiser and dedicate their training for Not Alone.

Each athlete who joins Team Not Alone has the opportunity to be a part of providing no-cost counseling and other programs and services to our U.S. returning war veterans and their families.

"We are excited to partner with the Go Commando Half Marathon and 5K this year and hope to recruit some runners to complete their race for Not Alone," said Melanie Blair who is coordinating the Team for the Go Commando race. "This race is in our own backyard as the Not Alone national headquarters is located in Nashville. We hope to not only recognize the soldiers of Fort Campbell with our participation but also to raise some funds to provide support for all returning war veterans and their families who need our help dealing with the psychological wounds of war."

The Go Commando Half Marathon and 5k has approximately 900 spots still available for the October 20th race.

Those interested can sign up online at www.GoCommandoClarksville.com or download a registration form from the website and mail it to:

Go Commando Race
25 Jefferson Street, Suite 300
Clarksville, TN 37040

Registration is currently $55.00 for the half marathon and $25.00 for the 5k. You can save $5.00 by signing up and using code NOTALONE at check out.

Once you are registered visit www.TeamNotAlone.com or email Melanie Blair at Melanie.Blair@notalone.com to sign up as part of the team. Those who have already signed up to Go Commando can still register as part of Team Not Alone by visiting the website.
About Go Commando
The Go Commando Half Marathon and 5k powered by CDE Lightband began in 2011 with a mission of promoting health and wellness to the Clarksville-Montgomery County community and honoring the soldiers at nearby Fort Campbell.
In its first year, Go Commando raised $35,000 for local non-profit organizations. The Go Commando Health & Fitness Expo presented by The Runners Hub will be held Friday, October 19th in conjunction with the race. The health expo is free and open to the public.
For more information on how to become involved with the Go Commando event, contact Jessica Goldberg, Race Director at 931.245.4346 or email Jessica@clarksville.tn.us .
Sections
Events
Topics
CDE Lightband, Clarksville Montgomery County Community, Clarksville TN, Fort Campbell KY, fundraiser, Go Commando Half Marathon and 5k, Golf Tournament, Jessica Goldberg, Melanie Blair, Nashville TN, Post-Traumatic Stress Disorder, Registration, Team Not Alone, Triathlon