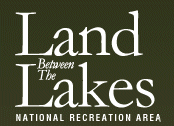 Golden Pond, KY – Land Between The Lakes (LBL) National Recreation Area has lifted the order prohibiting open fires.  The burn ban was put in place in June because of high temperatures and limited rainfall.

Continue to play it safe with fire year round. Monitor campfires at all times, and completely extinguish with water, stir the coals, and assure it is cold to the touch before leaving the area. Always use caution when disposing of cigarettes and matches.

Hot embers from unattended campfires or cigarettes are easily picked up by winds and blown into dry areas, causing wildfires. Fireworks and other pyrotechnic devices are prohibited on national forest lands year-round. Immediately report any unattended campfires or wildfires to Forest Service Personnel, or other law enforcement agencies, by calling 911 or LBL's 24-hr Dispatch at 877.861.2457.

Land Between The Lakes may find it necessary to reinstate the ban if the current dry patterns continue into the fall hunting seasons.  Keep up to date by visiting the Alerts & Notices page on LBL's official website at www.lbl.org.

Come Outside and Play at Land Between The Lakes National Recreation Area. Managed by the Forest Service, U.S. Department of Agriculture, Land Between The Lakes provides outdoor recreation, lake access, and environmental education for the public to enjoy.

Follow LBL on www.Twitter.com/LBLScreechOwl. Additional LBL information can be found on the website or by calling 1.800.LBL.7077 or 270.924.2000.



Sections
News
Topics
Burn Ban, Campfires, fires, Fireworks, Golden Pond KY, Land Between the Lakes, LBL, Rain, U.S. Department of Agriculture, U.S. Forest Service