First Missionary Baptist Church will host "Puck Stops Here" Bully Legal Clinic September 15th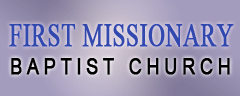 Clarksville, TN – On Saturday, September 15th, 2012 Disability Law & Advocacy Center of Tennessee (DLAC) will putting on a legal clinic to address bullying in schools, "The Puck Stops Here" at First Missionary Baptist Church. Open for all parents and students from 10:00 am to 2:00pm.
DLAC's "The Puck Stops Here" is for families with children in schools who are concerned about bullying. The day will offer participants information and tools to identify, prevent, and intervene when bullying happens.

[1]
This event is sponsored by the Nashville Predators Foundation. Deadline to register is Wednesday, September 12th. Please visit www.dlactn.org [2] to pre-register online.
The event will include trainings for parents and students, guest speakers and free legal consultations for those interested with local attorneys. A FREE lunch will be provided to all participants.
Kids will also have a chance to meet and greet Gnash and win door prizes from the Nashville Predators.
First Missionary Baptist Church is located at 301 Fairview Lane, Clarksville, TN.
To reserve your spot and FREE lunch contact register online at www.dlactn.org [2]
About Disability Law & Advocacy Center of Tennessee (DLAC)

DLAC's mission is to advocate for the rights of Tennesseans with disabilities to ensure that they have an equal opportunity to be productive and respected members of our society.  Areas of work include abuse and neglect, disability discrimination, school safety, special education, employment, and community inclusion.
For more information, see their website at: www.dlactn.org [2]