Winter Storm Watch In Effect ... [Click here for more information]
Tennessee Titans Football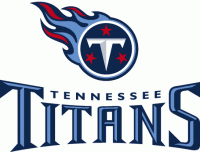 Nashville, TN - Jason McCourty said Sunday that he loves being a Titan and really likes what the team has shown in three preseason games.

McCourty signed a multi-year contract extension Thursday, hours before the Titans' defense recorded four sacks and forced five turnovers against the Arizona Cardinals.

"I love this organization," said McCourty, a sixth-round selection in 2009. "It's a great team. I was excited that they wanted to keep me here. My agents did a great job of just keeping the lines of communication open and continuing to go back and forth. It was kind of easy to come to an agreement."

The Titans emphasized improving their pass rush this off-season with the free agent signing of Kamerion Wimbley, who had two sacks against Arizona, and hiring of pass rush specialist Keith Millard. They also made commitments to their pass coverage, signing McCourty and safety Michael Griffin, who recorded the first of three interceptions of Cardinals QBs, to long-term deals.

Both players, Titans coach Mike Munchak said Sunday, demonstrated a commitment to the organization that drafted them.

"I think that is exactly the example of what you want to do," Munchak said. "You want to take care of guys that have been here playing. You want to take the homegrown guys that you have drafted and that have come in and played well and have earned the right to get a new contract and not let them get to free agency. I think it is great that he wanted to get it done. I think (general manager) Ruston (Webster) did a great job getting that done.

"I think other players see that and go, 'You know what, if I work hard here, they are going to take care of me,' " Munchak continued. "You can't get everyone done obviously, but you like to get the top guys that are playing and performing and that deserve to be done if you can. Sometimes players just don't want to do that. It has to be both parties that want to work a deal and in this case he wanted to get something done too. We are thrilled obviously getting him locked up for a long period of time."

McCourty said the improvements by Tennessee's front four have helped the Titans record 10 sacks and nine turnovers in three games. The Titans (2-1) host the Saints (2-2) in the preseason finale for both teams at 6 p.m. Thursday at LP Field.

"You saw Thursday how important it was," McCourty said. "They got after it as a group. To start the game off with a sack is huge, and they shut down the run and were able to hit the quarterback play after play. When they play like that, our job is easier.

"That's when we start to get interceptions and make plays on the ball, and it's because of their pressure," McCourty continued. "Any good secondary starts with those guys up front, so I'm excited with what they can do and the energy they bring to the game. You start the game off with a sack, that not only motivates them, but it motivates the whole team and the stadium."
Goodlettsville LLWS Team Captivates Titans
Titans players and Munchak applauded the Goodlettsville Little League World Series team for its great accomplishment of winning the U.S. Championship.

Sunday's Titans practice overlapped the youth baseball team's contest with LLWS Champion Japan, but players had a well-timed break in their schedule Saturday when the Tennessee team defeated a team from California in an unbelievable 24-15 game. The Goodlettsville team led 15-5 in the sixth and final scheduled inning, but California tied the game with a 10-run rally. The Goodlettsville team responded with nine more runs the next inning for the victory.

Matt Hasselbeck said the quarterbacks and other players watched the final part of the game in the locker room.

"There were a few guys from California that might have been routing for California, but other than that it was Tennessee all the way," Hasselbeck said, adding that the young players demonstrated great character and sportsmanship.

"It's awesome to see," Hasselbeck said, "and I think that's one of the things that people really love about the Little League World Series: there's a common bond in the sport with kids from different parts of the world and different parts of the country that come together in a highly competitive situation with a lot on the line."

Chris Johnson also supported them through social media because he said he looks for any opportunity to support people from his "second home."

Munchak, who grew up in Pennsylvania and has family not far from the annual host city of Williamsport, PA, said Titans coaches also caught some of the game.

"We were all watching the last couple of innings, and what a great ride for those kids," Munchak said. "Having a 10-run lead and losing it and then coming back and putting nine more on the board. It just shows you a lot about those young kids, how competitive they are and how much it means to them, watching their team come together and being the best in the country is a pretty darn good thing for a 12-year old to boast about. It was encouraging to watch that, hear about it, follow the story. It is a great story not just for Tennessee, but for the country to watch young guys play that well at that young age. We are excited for them."
Britt Getting Closer
Receiver Kenny Britt said his legs felt good before and after he ran some routes on a practice field Sunday, but his lungs were another story. Britt, who is recovering from three surgeries on his knees since September, said his legs were OK with a significant amount of running in a short time period.
"That put my lungs in a headlock, to tell you the truth. I was a little tired," Britt said. "I had my own two-minute drill over there. I just want to be out there with the fellas. I know I'm here in the locker room and in the meeting rooms with the guys, but there's nothing that can compare to being out there on the field."
Britt is currently on the physically unable to perform (PUP) list. If Britt remains on that at the start of the season, he would be required to miss the first six games.
Mariani Recovery Begins
Marc Mariani has begun the recovery process from the broken leg he suffered during a punt return in Thursday's game.

Mariani, who made the 2010 Pro Bowl as a return man, broke his left tibia and fibula and underwent surgery. He posted a picture of himself standing with the help of crutches and with his leg in a cast on social media and received an outpouring of support from Titans fans.

Damian Williams, who was a rookie in 2010 with Mariani, said he visited his friend in the hospital.

"He's doing as good as you would expect him to do in this situation," Williams said. "He's obviously down because he's worked so hard for something like that to happen. At the same time, he understands that it comes with the territory."
Martin To Start Season On PUP
The Titans on Sunday determined that safety Markelle Martin will start the season on reserve/PUP.
The Titans drafted Martin, who suffered a knee injury while training for the NFL Combine, in the sixth-round in April. He will miss at least the first six games of the season while the Titans and Martin evaluate his recovery.
Sections
Sports
Topics
Arizona Cardinals, California, Chris Johnson, Goodlettsville, Jason McCourty, kamerion Wimbley, Kenny Britt, Little League World Series, LP field, Marc Mariani, Markelle Martin, Matt hasselbeck, Michael Griffin, Mike Munchak, Nashville TN, National Football League, NFL, NFL Combine, Physically Unable to Perform List, PUP, Ruston Webster, Samian Williams, Social Media, Tennessee Titans, Titans, Williamsport PA