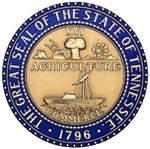 Clarksville, TN – Tennessee State Senator Tim Barnes said he is troubled by the dismal performance of a for-profit Tennessee school and renewed calls for broad investments in public education.

"We're taking students out of good schools in Montgomery County, and then turning their education over to a for-profit company that runs a failing program," Senator Barnes said. "Meanwhile, our local schools lose state dollars but still have to do the same job. It just defies common sense."

The Tennessee Virtual Academy is owned and operated by K12 Inc., an out-of-state corporation, and its test scores are among the lowest in the state. School districts receive state funding based on enrollment. When a student transfers to the virtual academy, state funding for that student leaves the local district and goes to K12.

Barnes said this is just another case of extremism in Nashville hurting public education.

"We need to make wise investments in our schools and stay out of these untested schemes that benefit out-of-state companies," Barnes said.

The same thing is happening in higher education, Barnes said. Last year, Barnes fought against a plan to cut Hope scholarships in half.

"We need to move forward – not backward – in making college more affordable," Barnes said. "That's why I fought to protect Hope scholarships, and that's why I sponsored the Helping Heroes Act, which offers veterans $1,000 to return to college."

"Governor Bill Haslam is looking at investing in workforce readiness and college affordability," said Barnes. "This is a good way to make sure our local institutions like the Tennessee Technology Center, Nashville State Community College and Austin Peay State University are providing local businesses with skilled workers. Governor Haslam will need strong supporters of public education, on both sides of the aisle, to make this plan work."
About K12 Inc
The most recent state accountability measures show how K12 Inc. is failing students:
The Tennessee Virtual Academy scored the lowest possible TVAAS score, which shows whether a student increased or decreased academic growth.
Only 11 percent of schools in Tennessee scored in that category, putting them "significantly below expectations," according to the Department of Education.
A value-added index of -25.27, which ranks "near the bottom of the bottom."
Only 16.4 percent of students scored proficient or advanced in math on state TCAP tests.
Sections
News
Topics
APSU, Austin Peay State University, Bill Haslam, Clarksville TN, Helping Heroes Act, K12 Inc., Montgomery County, Nashville State Community College, Nashville TN, TCAP, Tennessee Governor, Tennessee State Senator, Tennessee Technology, Tennessee Virtual Academy, Tim Barnes, TVAAS