Special Weather Statement In Effect ... [Click here for more information]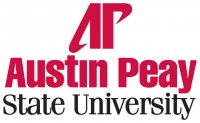 Clarksville, TN – The room, on the first floor of the Austin Peay State University Sundquist Science Complex, is softly lit with lamps shining against beige walls. To the left is a plush leather couch, and in the back, beneath a white dry erase board, is a table for students to gather and study.

The space feels almost like the living room of someone's home or an exclusive lounge in a private club. But this calming area is actually the new office of the Pre-Professional Health programs at APSU.

"Why do we have this physical space?" Dr. Cindy Taylor, associate dean of the College of Science and Mathematics, asked. She went on to explain the various reasons: for the officers of the student group, Pre-Professional Health Society, to have a place to meet; to provide students with a quiet space where they can research the professional health school materials; to allow advisers to meet with several students uninterrupted; and to have a place to meet with prospective students and their parents.

"We want to recruit students in the same way the football team recruits, showing them our best," she said. "This is a really nice room that we're very, very proud of."

Last year, APSU developed a new pre-professional health minor with the goal of providing guidance to students looking to specialize in the pre-professional areas such as pre-medicine, pre-pharmacy, pre-physical therapy, pre-occupational therapy, pre-physician's assistant and pre-veterinary. By discussing the minor with their academic adviser, students may also discover more information about other medical profession options they might not have previously considered.

"So many students come in and say I'm pre-med, but there are so many other options that might fit more of the lifestyle they want or the time they want to dedicate to a professional health school," Taylor said last year. "There are a lot of different health career options they're just not aware of. Instead of just giving up and saying, 'I can't do anything,' we want to assist them in finding their best fit."

A new student organization, the Pre-Health Professional Society, was also formed earlier last year to help provide a support network for these students. Members will be able to mingle with like-minded students in the new office and learn what they need to do to prepare for graduate programs.

"It's just once more instance where APSU is going out of its way to take care of its students," Samantha Monk, APSU student and society president, said. "I'm very, very appreciative of this."

Information on the new minor or the new office space, including a planning guide instructing students on what courses to take, is available online at www.apsu.edu/cosm/preprofessional-health-minor.



Sections
Education
Topics
APSU, APSU College of Science and Mathematics, APSU Pre-Health Professional Society, APSU Pre-Professional Health Programs, APSU Sundquist Science Complex, Austin Peay State University, Cindy Taylor, Clarksville TN, Samantha Monk