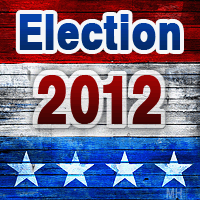 Clarksville, TN – Wallace Redd announces his candidacy for Re-Election to the Clarksville City Council in Ward 4.
"My wife, Helga, and I raised three children right here in Ward 4 over the last twenty-five years." said Redd.
At 53 years old, Wallace and his wife Helga are the proud parents of three children.  Kathrene (31) is a school teacher in Birmingham, Alabama; Christina (26) is a school teacher in Nashville, Tennessee and Wallace III (21) is a senior at APSU.
Wallace states his priorities as follows
I promised not the take part in petty personal politics
I will continue to work to create jobs
I will keep my promises as I always have
I will continue fighting for cleaner, safer neighborhoods with better roads and parks than ever before.
I will be accessible and responsive to my constituents by returning your phone calls and e-mails quickly
As I have always done, I will continue holding regular community meetings to hear the concerns of those he represents.
In his prior years on the City Council, Redd supported The Clarksville Greenway, Hemlock Semiconductor and many ethics reforms to help make our elected officials more accountable. In addition, he has worked to reduce spending and promote a balanced budget. He also served as Mayor Pro-Tem for 2009 and 2010.

Redd currently serves on the Finance, Street and Transportation committees of the City Council.

A graduate of Marshall County High School, Redd has taken additional course work at the University of Maryland and the Baptist Bible Collage. In addition, he has received specialized insurance training, and is a licensed life and health insurance agent.

Redd is also a graduate of the NCO academy (PLDC) in Baumholder Germany. He served his country for 7 years in the U.S. Army, including two tours in Europe with the 101st Airborne Division.

Currently, Redd  buys, sells and manages real estate under the auspices of his own company, Redd Properties.

In addition to being a member of the Tennessee Farm Bureau Wallace is also a member of Hillcrest Baptist Church, the Black Horse Association, AUSA, the International Brotherhood of Magicians, The Fellowship of Christian Magicians International, and The Non-Commissioned Officers Association. In addition, Redd is a graduate of the Clarksville Citizens Police Academy.

"It is very important to have people in public office who will fight to help businesses grow and to bring new jobs to Clarksville. As part of that battle, I have fought to prevent unnecessary and burdensome "red tape" and regulation from being placed on the business community…and pledge to continue that fight with your support" said Redd. "This is essential to help our city have planned growth and for its citizens to prosper."



Sections
Politics
Topics
APSU, AUSA, Ausitn Peay State University, Baptist Bible Collage, Birmingham AL, Black Horse Association, City Council Ward 4, Clarksville citizens Police Academy, Clarksville City Council, Clarksville Greenway, Clarksville Mayor Pro Tem, Clarksville TN, Election 2012, Fellowship of Christian Magicians International, Hemlock Semiconductor Corporation, Hillcrest Baptist Church, International Brotherhood of Magicians, Tennessee Farm Bureau, U.S. Army, University of Maryland, Wallace Redd