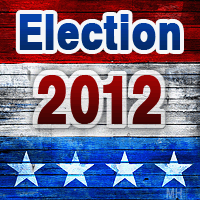 Clarksville, TN – Mark Green garnered the endorsement from Tennessee Right to Life in his bid for the State Senate.
"I am honored by the endorsement and support of the Tennessee Right to Life. I look forward to working with them to promote and protect the cause of life in Tennessee at all cost," said Green.
"We are grateful for Mark Green's shared commitment to defending human life and we know that he will be an effective voice for the weakest and most vulnerable Tennesseans," said Brian Harris, organization's president.
Tennessee Right to Life is the state's oldest and largest pro-life organization with active chapters throughout Tennessee, including the 22nd District.
About Dr. Mark Green
Dr. Mark Green is the Republican candidate for State Senate in District 22. No stranger to service, Dr. Green was
assigned to the 160th Special Operations Aviation Regiment as a special operations flight surgeon after completing his residency in emergency medicine in 2002 and served in both Iraq and Afghanistan.
Today, Dr. Green is the President and owner of AlignMD, an emergency department, hospitalist and urgent care management and staffing company based in Clarksville. Dr. Green and his wife of 23 years, Camie, reside in Clarksville where they are raising two children, Mitchell and Alexa.
For more information, visit www.markgreenfortennessee.com.
Sections
Politics
Topics
160th Special Operations Aviation Regiment, 22nd District Senate, Afghanistan, AlignMD, Brian Harris, Clarksville TN, Iraq, Mark Green, Tennessee, Tennessee Right to Life, Tennessee State Senate