Ice Storm Warning In Effect ... [Click here for more information]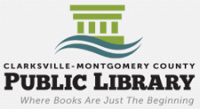 Clarksville, TN – The Cumberland Winds will play three concerts in the form of three different types of musical groups at the Clarksville-Montgomery Public Library beginning Saturday, October 13th.

The Cumberland Winds Dixieland Band will perform jazz standards and Dixieland style music at 2:00pm on Saturday the 13th of October.

Saturday, the 27th of October at 2:00pm, the larger Cumberland Winds Concert Band will entertain with a variety of traditional and popular musical styles including show tunes and music from movie scores.

Thursday, December 6th at 6:00pm, join the Cumberland Winds Woodwind Quintet for an intimate concert. If all goes as planned, the December 6th concert will feature the debut of newly installed replacement flooring in the
atrium of the library.

The Cumberland Winds is comprised of a large number of musicians who play in a variety of groups in diverse venues. Their goal is "to create an environment that fosters music in the greater Cumberland River area through public concerts, musical support of private events, musical training, and master classes."

All of these events are free and open to the public.
For further information contact
Martha Hendricks, Director, Clarksville-Montgomery County Public Library
931-648-8826 x61400
martha@clarksville.org
Sections
Events
Topics
Clarksville TN, Clarksville-Montgomery County Public Library, Cumberland River, Cumberland Winds, Cumberland Winds Concert Band, Cumberland Winds Dixieland Band, Cumberland Winds Woodwind Quintet, Martha Hendricks