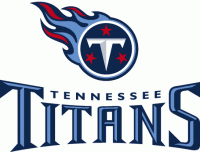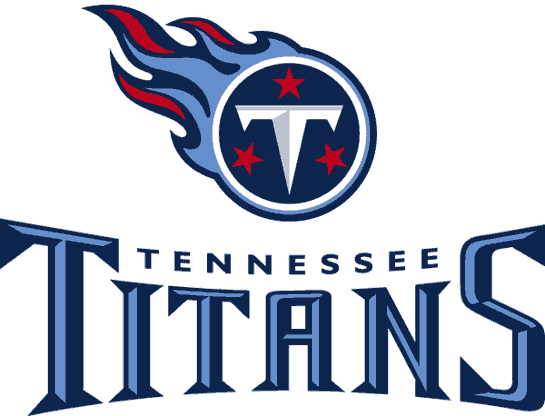 Nashville, TN – With 4:25 left in the fourth quarter, Matt Hasselbeck threw a short 5 yard touchdown pass to Kenny Britt to tie the game with the Pittsburgh Steelers at 23. On the change of possession, the Steelers started at their own 11 yard line.

Ben Roethisberger took the Steelers down to the Titans 36. Shaun Suisham attempted a 54 yard field goal but came up just short of the goal post.

Steelers Head Coach Mike Tomlin had this to day about the 54 yard field goal attempt. "He banged the other one before that pretty clean so I decided to give him a shot at it. I take the responsibility for the miss."

This gave the ball back to Tennessee at the Titans 45 with 54 seconds remaining. Hasselbeck hit Chris Johnson for a 5 yard pass. After missing Nate Washington over the middle, Hasslebeck hit Jared Cook on a crossing pattern which he took down to the Steelers 25 yard line. On the next play, Johnson runs off right tackle for a three yard gain.

With 4 seconds left, Rob Bironas kicks his fourth field goal of the game as time expires to give the Titans a 26-23 victory over the Steelers. It was a much needed win for the Tennessee Titans.

"I am just real proud of them for all that we have been through the last couple of weeks, not playing as well as we know we could have, dealing with all that, coming in with a short week against a very good football team," said Titans coach Mike Munchak "Obviously, anytime you play Pittsburgh, we know it is going to be a physical, hard-fought game. So that part alone, it was great to see how the game started, how we handled ourselves throughout the game through the ups and downs of a football game. Like you said again, in both games we won, the way we have at the last, in this case Rob's (Bironas) field goal at the end to win it, it just shows you a little about the character of your football team."

Munchak went on to say, "That's a good win for us. We know it's only one win, but it's a great win. It's one we needed really badly as we all know. So, it's one we get a chance to enjoy having the long week now before we play again. I am just real happy we stepped up and made plays throughout the game when we had to. Before halftime, when they were looking like they were going to go down and score (Jason) McCourty makes a great interception. Instead of them scoring points, we get a field goal. Things like that throughout the game were… what good teams do and what we hadn't been doing. And so, I just think that was fun to watch and had a feeling it was going to the wire like it did and glad that we had a chance to win it at the end."

Matt Hasselbeck ended the game for the Titans completing 25 of 44 passing attempts for 290 yards, one touchdown and one interception. Chris Johnson rushed for 91 yards on 19 attempts. He also caught 4 balls for 23 yards.

"We ran the ball well against a good team. I thought CJ (Chris Johnson) had a lot of big runs at crucial times throughout the game, especially on that last drive, so it took some of the pressure off the quarterback, off Matt there." stated Munchak.

For the Steelers, Ben Roethisberger was 24 of 40 passing for 363 yards, one touchdown and one interception. Roethlisberger passed Terry Bradshaw's franchise record of 27,989 passing yards on a 17 yard pass to Heath Miller in the third quarter. Bradshaw played 168 games from 1970-83.

Running back Rashard Mendenhall left the game with an Achilles injury in the third quarter. Mendenhall's backup, Isaac Redman, who had 4 receptions for 105 yards also left the game with a hurt ankle. This left Pittsburgh down to their third string running back, Baron Batch who carried the ball 10 times for 22 yards and a touchdown. He also caught one pass for 3 yards.

When asked how he evaluates Roethlisberger's performance in light of the numerous injuries, Tomlin said "You know, we lost the game and that's the way we look at it. That's the way we need to look at it.  Individual performances aside, we all could have done more to get out of the stadium. That's just team football. That's the ultimate team sport. We didn't do the job."

The win snaps a three game losing streak for the Titans (2-4). The Steelers (2-3) lost it's third road game of the year.
Box Score
| | | | | | |
| --- | --- | --- | --- | --- | --- |
| | 1 | 2 | 3 | 4 | Final |
| Pittsburgh Steelers | 10 | 0 | 3 | 10 | 23 |
| Tennessee Titans | 6 | 10 | 0 | 10 | 26 |
Scoring Summary
First Quarter
PIT
TEN
Titans
FG
10:53
Rob Bironas 22 Yd
0
3
Steelers
FG
07:24
Shaun Suisham 29 Yd
3
3
Steelers
TD
05:25
Mike Wallace 82 Yd Pass From Ben Roethlisberger (Shaun Suisham Kick)
10
3
Titans
FG
01:11
Rob Bironas 38 Yd
10
6
Second Quarter
PIT
TEN
Titans
TD
14:14
Jamie Harper 1 Yd Run (Rob Bironas Kick)
10
13
Titans
FG
00:00
Rob Bironas 47 Yd
10
16
Third Quarter
PIT
TEN
Steelers
FG
09:03
Shaun Suisham 28 Yd
13
16
Fourth Quarter
PIT
TEN
Steelers
TD
13:34
Baron Batch 1 Yd Run (Shaun Suisham Kick)
20
16
Steelers
FG
08:18
Shaun Suisham 52 Yd
23
16
Titans
TD
04:19
Kenny Britt 5 Yd Pass From Matt Hasselbeck (Rob Bironas Kick)
23
23
Titans
FG
00:00
Rob Bironas 40 Yd
23
26
Sections
Sports
Topics
Baron Batch, Ben Roethisberger, Chris Johnson, Heath Miller, Isaac Redman, Jared Cook, Jason McCourty, Kenny Britt, LP field, Matt hasselbeck, Mike Munchak, Mike Tomlin, Nashville TN, Nate Washington, Pittsburgh Steelers, Rashard Mendenhall, Rob Bironas, Shaun Suisham, Tennessee Titans, Terry Bradshaw, Titans