Austin Peay Sports Information

Clarksville, TN – Playing on the LPGA always was a goal of Chelsea Harris, the former Austin Peay State University golfing great and recent assistant coach. However, a wrist injury prevented her from pursuing that dream.

Now she is getting an opportunity to do the next best thing in women's golf-getting to work for the LPGA headquarters.

Harris has been hired as LPGA Coordinator of Teaching and Club Professional Member Services in Daytona Beach, FL. She will start her new job, November 1st.

"It is a great opportunity to be working for the LPGA even though I am going to miss Austin Peay and my girls, "Harris said. "I am thankful to have been a part of Austin Peay athletics. I want to thank (APSU head women's coach) Sara (Robson) for the opportunity to allow me to play and coach collegiately while also being a great mentor to me."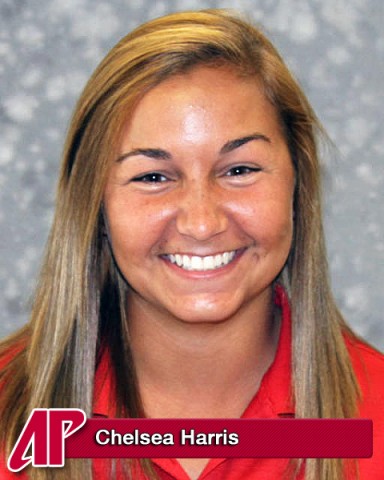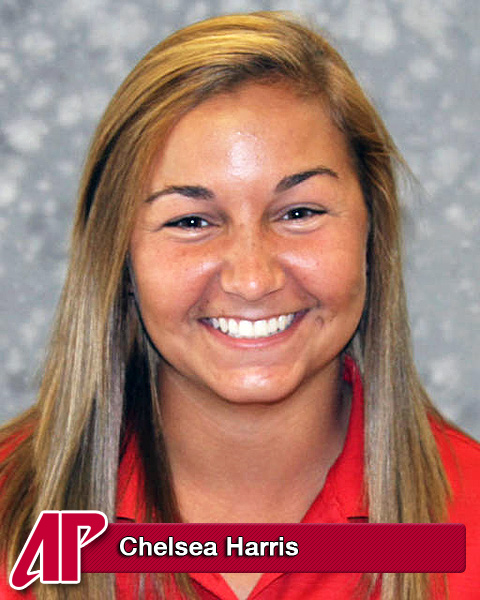 Harris completed her APSU assistant coaching assignment at Middle Tennessee, Tuesday. The Metropolis, IL, native earlier this fall served as interim coach when Robson was on maternity leave. She was APSU's graduate assistant in 2011-12 after enjoying a brilliant career.

Harris became the first Lady Govs golfer in history to earn All-OVC recognition all four seasons and was a four-time OVC all-tourney honoree. Along the way, she was a three-time tourney medalist, including the 2010 OVC championship. As a result, she was named OVC Golfer of the Year.

Harris also was named 2011 Female Legends Award recipient as the department's most valuable senior women's athlete.

"It was an honor to coach such a fine athlete as Chelsea, but was amazing to have her as our graduate assistant and then assistant coach," said Robson, who shares the same hometown with Harris, leading to her recruitment to APSU. "She was invaluable to the program as a player, but the things that she offered as a coach were immeasurable. The players looked up to her in many ways and she taught them many valuable techniques.

"Chelsea will be missed but has an amazing career opportunity with the LPGA.  The team and I thank her very much for her hard work and dedication to our program and wish her the best of luck."

In her new job, will plan and coordinate all tournament operations for the teaching and club professionals. She will responsible for member services including elections, tracking of certification units and the annual dues process.

The LPGA Teaching and Club Professional (T&CP) Membership, dedicated to the advancement of golf through teaching, managing golf facilities and coaching, was established in 1959 as an outgrowth of the LPGA Tour membership. The LPGA boasts the largest membership of women golf professionals (1,400) in the world.

Her job also will include traveling to LPGA Tour events to assist LPGA T&CP members with those tournaments. She also will travel in the country and international to assist with teaching programs and clinics.



Sections
Sports
Topics
APSU, APSU Athletics, APSU Golf, APSU Graduate, APSU Sports, APSU Sports Information, APSU Women's Golf, Austin Peay State University, Chelsea Harris, Clarksville TN, Daytona Beach FL, Lady Govs, LPGA, LPGA Teaching and Club Professional Membership, Metropolis IL, Middle Tennessee, Sara Robson