Special Weather Statement In Effect ... [Click here for more information]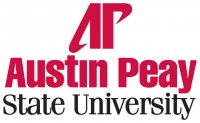 Clarksville, TN – More than 50 faculty and staff at Austin Peay State University who are military veterans will be honored at a special APSU Employee Veteran Recognition Ceremony on Thursday, November 15th.

The ceremony will be held at 5:00pm in the Morgan University Center Ballroom. The event is open to the public.

Employee veterans who have not received an APSU military coin will be presented a coin. All employee veterans will be presented with a certificate of appreciation.

APSU created its first coin with its military students and veterans in mind. The antique bronze color coin, designed by the APSU Office of Public Relations and Marketing, is finished with black enamel. The first set was cast in 2011.

On one side of the coin, the eagle is prominently displayed as the nation's symbol, along with other American patriotic elements. The University's AP logo is situated at the bottom of the coin. The words, "All Hail to Those Who Serve," were crafted from the lyrics of APSU's alma mater and from the military's customs and courtesies to welcome those who have joined the unit.

The other side of the coin shows an image of the clock tower atop the Browning Administration Building, generally considered the emblem of APSU. The year APSU was founded, 1927, also is noted on the bottom of the piece.



Sections
Education
Topics
APSU, APSU Browning Administration Building, APSU Employee Veteran Recognition Ceremony, APSU Military Coin, APSU Morgan University Center Ballroom, APSU Office of Public Relations and Marketing, Austin Peay State University, Clarksville TN, Veterans