Longtime Priority of Tennessee State Representative Curtis Johnson Comes to Fruition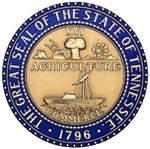 Nashville, TN – Tennessee State Representative Curtis Johnson (R—Clarksville) today announced that the state is moving forward with a project in Montgomery County that is a natural fit for Tennessee's military home.
A veterans' nursing home will be constructed on nearly ten acres in Clarksville, Tennessee.
The project, long advocated for by Representative Johnson, was given final approval by the Executive Subcommittee of the State Building Commission after the Montgomery County Board of Commission authorized the conveyance of the land to the state.
"This is another great moment for Montgomery County's long-lasting partnership with the U.S. military," stated Johnson. "I am pleased the State Building Commission has committed to this veterans' nursing home in Clarksville. Our area is home to so many veterans and we need to help all those who have given so much on behalf of our nation."
Tennessee Governor Bill Haslam, Lieutenant Governor Ron Ramsey (R—Blountville), and House Speaker Beth Harwell (R—Nashville) all serve as members of the full State Building Commission with the Commissioner of Finance and Administration Mark Emkes, Comptroller Justin Wilson, Secretary of State Tre Hargett, and Treasurer David Lillard.
"Tennessee's veterans deserve our respect and care," said Speaker Harwell. "These men and women have sacrificed for the security, prosperity, and freedom of all Americans and I am pleased the state has budgeted for a veterans' home in Montgomery County."
Sections
News
Topics
Beth Harwell, Bill Haslam, Blountville TN, Clarksville TN, Curtis Johnson, David Lillard, Justin Wilson, Mark Emkes, Montgomery County, Montgomery County Board of Commission, Nashville TN, Ron Ramsey, Tennessee, Tennessee Governor, Tennessee House Speaker, Tennessee Lieutenant Governor, Tennessee State Representative, Tre Hargett, Veterans, Veterans Nursing Home