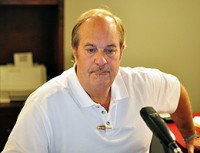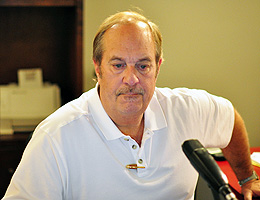 I think we can all agree that we've had about enough of politics to last a lifetime. Especially local politics.  November 6th can't get here quick enough and THAT'S  an understatement.
What once was a process that brought out the best in our city AND country, has now become an ugly display of hate, and division. That display has never been more evident than within our own Clarksville City Council.As I watched the Executive Session of October 25th [1], I wondered, "how has my city government gotten to this point?"  The answer is that there's a lot at stake in this election, and the stress is clearly showing on the faces AND in the actions of our council.
Clarksville Mayor Kim McMillan is at risk of losing some of her support on the council. Add in some conflict of interest issues, ethics complaints, and a nasty divorce, and you've got the makings of some pretty "testy" meetings, and some extremely juvenile behavior.
The fight for control of the council is centered around three races.  Councilmen Joel Wallace, Jeff Burkhart, and David Allen.  Wallace and Burkhart are McMillan votes, Allen is not.  Councilman Candy Johnson is not seeking re-election, but has already hand picked and endorsed her successor Valerie Guzman. And if you don't think this city council election is important, ask yourself, "just why is the Plumbers and Pipefitters union suddenly so interested Clarksville politics?
"Hmmmmm."
So, during this latest executive session, the meeting was dominated by discussion over ethics complaints against several City Councilmen and what to do about them.  The discussion was bitter, hateful, politically charged and completely out of line.  And it didn't help matters that the Clarksville City Attorney apparently doesn't have a clue on how the council should address ethics complaints, and constantly changes his instructions to council members on how to proceed.
Now, city attorney Lance Baker has apologized for his "mistakes" in interpreting the ethics code, and what the council should do, and there won't be anymore discussion until after the election.
How convenient.
It's very unfortunate that the city attorney, time and time again, has had to "fall on his sword" for the the mayor and city council.  His office is overwhelmed. He has to answer to a mayor and twelve city councilmen, who are constantly pulling at him from every political angle possible. I wouldn't want his job, and he gets no respect, but he's not an elected official, so he can "take it for the team" and still have a job on November 6th.
Publicly people voice their "politically correct" comments about the mayor and city council. Privately they're disgusted and appalled by their behavior and lack of action. Employee morale in the city is at an all time low. Just ask anyone at the Building and Codes Department.
I would hope that the citizens of this great city would take notice and hold their mayor and city council more accountable, just like we scrutinized every move by the previous mayor.  We should all demand a higher level of professionalism and decorum.  To be respectful, and agree to disagree without resorting to "gutter" behavior.
If I wanted to watch Romper Room, I'd switch to Nickelodeon.