First home recipient, Fort Campbell Corporal Christopher Bales revealed during Tennessee Titans Veterans Day Game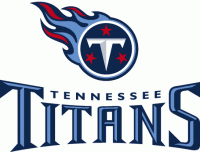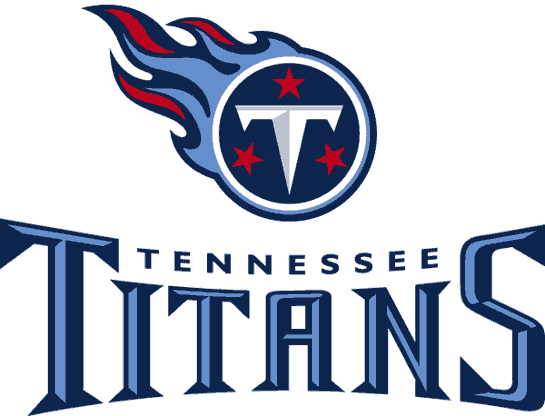 Nashville, TN – Operation 'Finally Home' has joined forces with LP Building Products, country star Kix Brooks and American Country Countdown to build six homes for deserving veterans across the country over the next two years.

The first home will be built in Las Vegas, NV, in 2013 for wounded Fort Campbell soldier Army Cpl. Christopher Bales. The announcement was made to Bales on LP Field in front of thousands of fans during the Tennessee Titans Veterans Day game.

"American Country Countdown and I are proud to support Operation 'Finally Home' and LP Building Products in building homes for veterans who have given so much to our country," said Kix Brooks. "This is a small way to thank these heroes for their service and sacrifice."

On May 19th, 2010, Bales was on patrol in Afghanistan in a Polaris Quad ATV when he noticed troops from his Platoon heading into an ambush. Seeking to shift the draw of enemy fire, he and his spotter purposely drove into plain sight.  Immediately Bales was shot in the lower back, the bullet lodging into his hip. Ten minutes later, a second round entered his left thigh six inches above the knee, destroying all the nerves providing mobility and control to the lower left leg. His sacrifice earned him a Purple Heart.

Prior to his injury, Bales graduated from Fort Benning, GA, and was stationed at Fort Campbell, KY, in the 3/187 Infantry Regiment, 3rdBrigade Combat Team "Rakkasans". He served two tours of duty, deployed to Iraq from 2007 to 2008 and redeployed to Afghanistan in 2010. Bales is the father of three sons.

"It is an honor for LP Building Products to be a part of this collaborative effort to provide homes for six of our nation's veterans," said Rick Olszewski, executive vice president of specialty products, sales and marketing. "Providing a house for a soldier is much more than constructing a building, it's about coming together as communities and industries with respect and gratitude to create a home where these soldiers and their families can heal and thrive."

The Bales home build is scheduled to begin in January 2013 with a projected completion date in January 2014.

Born out of the Bay Area Builders Association Support Our Troops effort, Operation 'Finally Home' was founded by Dan Wallrath in 2005. Daniel Vargas, a retired U.S. Air Force Technical Sergeant runs the organization out of New Braunfels, Texas. The program provides custom-made homes to wounded and disabled veterans as well as to widows of the fallen to help them get their lives back on track.

"Providing mortgage-free homes for these wounded heroes enables them to more easily transition from the battlefront to new productive lives back home," said Dan Vargas, Operation 'Finally Home' executive director.

For more information including ongoing updates on the build, visit FinallyHomeUSA.com or Facebook.com/FinallyHomeUSA. To donate, text OFH to 85944 and reply yes to confirm a $10.00 gift to help build mortgage free homes for America's war wounded and the widows of the fallen.
About Operation 'Finally Home'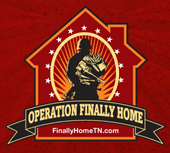 Operation 'Finally Home' is an award-winning program created by Bay Area Builders Association Support Our Troops. Bay Area Builders Association Support Our Troops was established in 2005 as a non-partisan/non-profit 501(c)(3) organization. Bay Area Builders Association Support Our Troops mission is to provide custom made mortgage free homes to wounded and disabled veterans and the widows of the fallen in an effort to get their lives back on track and become productive members of their communities.
Bay Area Builders Association Support Our Troops partners with corporate sponsors, builder associations, builders, developers, individual contributors, and volunteers to help severely wounded heroes and their families' transition from the battlefront to the home front and help them succeed in their challenging new world so they may ultimately enjoy a productive and rewarding life. For more information, visit operationfinallyhome.org.
About LP Building Products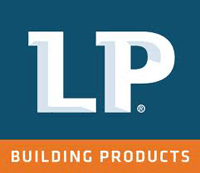 Louisiana-Pacific Corporation is a leading manufacturer of quality engineered wood building materials including OSB, structural framing products, and exterior siding for use in residential, industrial and light commercial construction.
From manufacturing facilities in the U.S., Canada, Chile and Brazil, LP products are sold to builders and homeowners through building materials distributors and dealers and retail home centers. Founded in 1973, LP is headquartered in Nashville, Tennessee, and traded on the New York Stock Exchange under LPX. Visit lpcorp.com for more information.
About American Country Countdown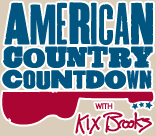 Hosted by superstar Kix Brooks of Brooks & Dunn, ACC is a countdown of Country music's Top 30 songs. Heard on more than 300 stations nationwide, the show also proudly airs on the American Forces Radio Network.
For additional features and interviews visit americancountrycountdown.com.
Sections
Sports
Topics
187th Infantry Regiment, 3rd Brigade Combat Team, Afghanistan, American Country Countdown, Christopher Bales, Dan Wallrath, Daniel Vargas, donate, Fort Benning GA, Fort Campbell KY, Iraq, Kix Brooks, Las Vegas NV, LP Building Products, LP field, Nashville TN, New Braunfels TX, Operation Finally Home, Polaris Quad ATV, Purple Heart, Rakkasans, Rick Olszewski, Tennessee Titans, Titans, U.S. Air Force, Veterans Day, Wounded Warriors