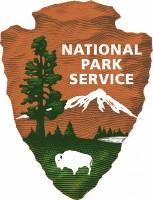 Atlanta, GA – Brian Keith McCutchen took over responsibility as the new superintendent of Fort Donelson National Battlefield on October 21st. He most recently served as superintendent of the George Rogers Clark National Historical Park, in Vincennes, IN.

"We are very pleased that Brian is joining the Southeast Region family," said David Vela, Southeast Regional Director. "He has a diverse record of professional experience in many of our historic parks. He is an avid student of American military history.  That and his prior experiences as superintendent in two other parks will serve him and the Fort Donelson community very well."

Fort Donelson National Battlefield preserves and protects natural and cultural resources associated with the 1862 Civil War Campaign for Forts Henry, Heiman, and Donelson.

The park is located in Dover, Tennessee.
About Fort Donelson National Battlefield
Fort Donelson National Battlefield is a 600-acre Civil War era fort built on the banks of the Cumberland River near Dover, the county seat of Stewart County, northwestern Middle Tennessee. The battlefield includes the earthen fort, upper and lower batteries, approximately two miles of outer earthworks, Visitor Center, Surrender House, and the National Cemetery.
Fort Donelson lies within the Western Highland Rim Subsection, Highland Rim Section, of the Interior Low Plateaus Physiographic Province. Although small in area, the park is topographically diverse. Whether driving the park tour or hiking the trails the visitor will encounter terrain from narrow ridges, steep slopes and ravines often with only a gully floor, to bottomlands and floodplains. Several small streams, often intermittent or seasonally flowing meander through the park and are bridged for foot traffic.
For more information, visit their website at: www.nps.gov/fodo
Sections
News
Topics
Atlanta GA, Brian K. McCutchen, Cumberland River, David Vela, Earthworks, Fort Donelson, Fort Donelson National Battlefield, Fort Donelson National Cemetery, Fort Heiman, Fort Henry, George Rogers Clark National Historical Park, Highland Rim, Middle Tennessee, Vincennes IN