APSU Women's Cross Country Team's Xiamar Richards breaks school record at NCAA South Regional
APSU Sports: Austin Peay Women's Cross Country

Tallahassee, FL – Austin Peay State University junior Xiamar Richards, of the women's cross country team, broke the school-record at Friday's NCAA South Regional, hosted by Florida State at Apalachee Regional Park.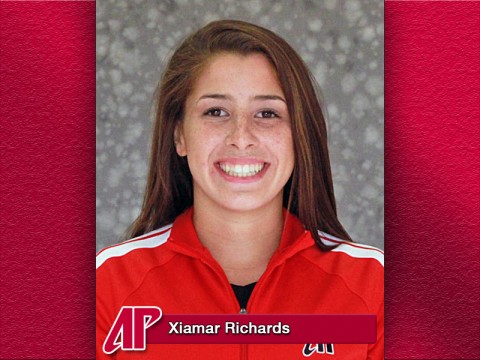 Richards finished 125th with a 22:36.20 mark in the 6K race, surpassing Bertha Castillo's 22:41.96 mark from the 2008 Regional in Maryville, Tennessee. She was the fifth runner from the Ohio Valley Conference to finish, behind Belmont's top four runners.
With two consecutive All-OVC honors and multiple school records to her credit, head coach Doug Molnar expects Richards to continue her development with a strong track season when spring rolls around.
"As she gets more confidence, she'll run better and better," Molnar said. "She can use her success during cross country as a spring board for track; we're looking for a big year from her."