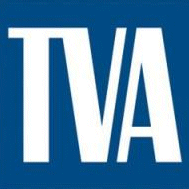 Clarksville TN – Tennessee Valley Authority representatives will be presenting a $1,000 financial donation to the Science, Technology, Engineering and Math Academy at Kenwood High School on November 19th at 10:00am.

TVA became a partner in education at Kenwood along with the Clarksville Department of Electricity last school year.  STEM Academy Administrator Christi Fordham noted, "We are exceptionally grateful for this financial support, which will give our students even greater opportunities to learn from our community in solving real world problems outside of the classroom.  Our students have richer educational experiences through being able to get out into the field and learn from community and industry experts; this support from TVA will provide us with the resources needed to generate these opportunities."

The STEM Academy at Kenwood High School opened in August 2010, with its first graduating class set for 2014. The STEM Academy functions as a "school within a school" at Kenwood High School in order to provide a personalized educational environment that is focused on students with an intense interest in engineering-related careers. The academy features an integrated core curriculum of math, science, social studies, and English along with engineering, while students still enjoy the traditional high school experience through elective classes and extracurricular activities.

TVA supports programs that improve the lives of the people they serve in parts of seven states. TVA's Partners in Education (PIE) is a TVA program that assists Tennessee Valley schools in providing a high-quality education and preparing students for employment.

"TVA's goal for the program is to ensure that the future workforce and Valley citizens have the knowledge and skills to meet the challenges of the 21st century," said Amy Arnold-Martin, TVA Valley Relations manager in Middle Tennessee.
Schools benefit from these types of assistance
Donations of computer equipment. TVA donates surplus computers to Valley schools where the greatest need exists.
Financial contributions. TVA emphasizes learning activities associated withenergy and environmental education as well as vocational and technical training in skill areas that are vital to the future needs of TVA and industry.
Employee involvement. TVA employees participate in various activities with school students, including Career Day presentations, job shadowing, and many others.
More than 70 schools participate in the Tennessee Valley Authority's PIE program. Program coordinators and volunteers identify innovative educational activities and resources and integrate these into the schools.
Sections
Education
Topics
Amy Arnold-Martin, CDE, Christi Fordham, Clarksville Department of Electricity, Clarksville TN, Donation, Kenwood High School, Middle Tennessee, Science Technology Engineering and Math, STEM, Tennessee Valley Authority, TVA