APSU journal on Hispanic literature, Polifonía, included in Cervantes Institute's database
Austin Peay State University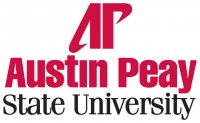 Clarksville, TN – Earlier this semester, Austin Peay State University's Department of Languages and Literature released the first print edition of Polifonía, a Spanish language scholarly journal that caters to Hispanic literature.
"The whole intention (of the journal) was to get our name out," Dr. Osvaldo DiPaolo, APSU assistant professor of Spanish and journal editor, said at the time. "It makes us look better from the outside, and it can bring potential students who are interested."
Polifonía, which appeared only two years ago as an online-only journal, is now getting the recognition DiPaolo wanted. The journal was recently included in the Portal del Hispanismo of the Instituto Cervantes. The Cervantes Institute, a Spanish government agency, is the largest organization in the world responsible for promoting the study and the teaching of Spanish language and culture.
"They have recognized the quality of our publication and they decided to promote it," DiPaolo said.
The Cervantes Institute is overseen by a governing body that includes the king of Spain, as the president of honor, and the Spanish prime minister, as well as representatives from the world of culture and letters in Spain and in Latin America. The executive presidency is held by the secretaries of state, education and science, and culture, the president and vice president of the Council of Administration, the director of the institute and 25 elected members from cultural and language institutions.
In the fall of 2011, the first issue of Polifonía appeared online at www.apsu.edu/polifonia. [1] The new print edition, which is also available online, focuses on gothic elements in Hispanic literature and film. The editors invited guest experts from Hungary, Mexico and Spain to help choose the 10 best essays out of dozens of submissions.
For more information on Polifonía, contact DiPaolo at dipaoloo@apsu.edu [2].