Consumers air grievances over a variety of product packaging pitfalls

Yonkers, NY – Companies spend $130 billion a year on boxes, bags and blister packs, yet many packaged goods still remain hard-to-open, undersized, or overwrapped for the products inside.
Consumer Reports took a close look at common packaging challenges consumers face.  By sorting through reader and Facebook fan submissions, Consumer Reports identified four basic gripes and more than a dozen product-specific examples.  The full report is available online at www.ConsumerReports.org and in the December 2012 issue of Consumer Reports. «Read the rest of this article»
Austin Peay State University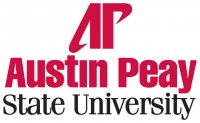 Clarksville, TN – Earlier this semester, Austin Peay State University's Department of Languages and Literature released the first print edition of Polifonía, a Spanish language scholarly journal that caters to Hispanic literature.
"The whole intention (of the journal) was to get our name out," Dr. Osvaldo DiPaolo, APSU assistant professor of Spanish and journal editor, said at the time. "It makes us look better from the outside, and it can bring potential students who are interested."
«Read the rest of this article»
Clarksville, TN – CDE Lightband plans to read meter routes on Saturday, November 17th between 7:30am and 2:00pm. This is to help keep monthly billing cycles as close to 30 days as possible. «Read the rest of this article»


Clarksville, TN – Registration for the Clarksville Parks & Recreation's first-ever Youth Dodgeball League will take place November 19th through December 21st! Participants can register at the Clarksville Parks and Recreation Main office as well as online at recpro.cityofclarksville.com. «Read the rest of this article»


Clarksville, TN – On Friday November 16th, come out to the Winter Market at the Smith Trahern Mansion, Home of Family and Community Education, "Life Skills Learning Center" 101 McClure Street, Clarksville, TN from 9:30am until 1:00pm. «Read the rest of this article»
APSU Sports: Austin Peay Women's Basketball

Clarksville, TN – A poor second-half performance doomed Austin Peay State University women's basketball team in a 90-52 loss to No. 8 Louisville, Thursday night at the Dunn Center.
«Read the rest of this article»
Written by Guy Webster
NASA's Jet Propulsion Laboratory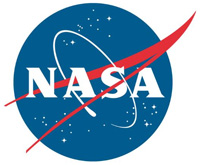 Pasadena, CA – Observations of wind patterns and natural radiation patterns on Mars by NASA's Curiosity rover are helping scientists better understand the environment on the Red Planet's surface.
Researchers using the car-sized mobile laboratory have identified transient whirlwinds, mapped winds in relation to slopes, tracked daily and seasonal changes in air pressure, and linked rhythmic changes in radiation to daily atmospheric changes. The knowledge being gained about these processes helps scientists interpret evidence about environmental changes on Mars that might have led to conditions favorable for life.
«Read the rest of this article»