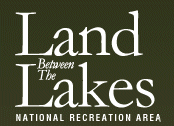 Golden Pond, KY – Land Between The Lakes National Recreation Area invites everyone to come out and experience the newly constructed Central Hardwoods Scenic Trail that runs parallel with US68/KY80, east and west between Lake Barkley and Kentucky Lake.

"We designed this family-friendly trail with smooth surfaces, gentle grades, and trailside rest areas," stated Bill Ryan, Land Between The Lakes' Trails Manager.

"The paved 3.2 miles of the eastern portion of the trail provides shoreline views of Lake Barkley as well as wildlife viewing opportunities in adjacent open areas.  The 8.5 miles of the central and western portions were developed using a compacted stone surface.  Here visitors will explore rolling hills and ridge tops of a central hardwood forest ecosystem."  Ryan added, "Seven access points give visitors multiple opportunities to bike and hike different sections of the Central Hardwoods Scenic Trail."

Visitors will enjoy a variety of seasonal and scenic diversity along the 6 ft. wide Central Hardwoods Scenic Trail.  Spring and summer showcase vibrant wildflowers, lush plants, and a canopy provided by the hardwood trees.  Fall and winter give way to an array of colors as well as deep woodland views from ridges and narrow valleys.  Outdoor enthusiasts will also encounter 12 bridges along the trail.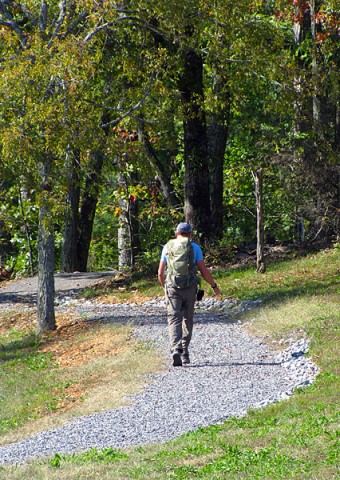 The Central Hardwoods Scenic Trail is the result of a mitigation project for the completed four-lane highway.  Trails Unlimited, one of the Forest Service's 17 Enterprise Units, helped design and construct the trail.  The team has built trails from Florida to Alaska; this new, centrally located trail provides a great outdoor recreation opportunity for local families and visitors.
Come Outside and Play at Land Between The Lakes National Recreation Area.  Managed by the Forest Service, U.S. Department of Agriculture, Land Between The Lakes, in partnership with "Friends of LBL," provides outdoor recreation, lake access, and environmental education for the public to enjoy.
Visitors are encouraged to review LBL's official website at www.lbl.org often for Calendar of Events, updates on programs and policies, safety information, maps, temporary trail and road closures, and additional LBL information, or call 800.LBL.7077 or 270.924.2000.
Follow LBL on www.Twitter.com/LBLScreechOwl or www.Twitter.com/LandBtwnLakes.
Sections
News
Topics
Central Hardwoods Scenic Trail, Friends of LBL, Golden Pond KY, K.Y. 80, Kentucky Lake, Lake Barkley, Land Between the Lakes National Recreation Area, LBL, U.S. 68, U.S. Department of Agriculture, U.S. Forest Service, USDA