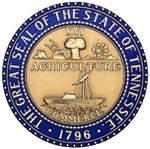 Clarksville TN – Clarksville State Representative Curtis Johnson is expected to be confirmed as the Tennessee House of Representatives Speaker Pro Tem, after a party power play to oust current Pro Tem Judd Metheny.

Metheny, of Tullahoma, TN fell out of favor with the Republican leadership over controversial legislation regarding loosening gun laws, and battling what he perceived as the spread of Islamic law in Tennessee and the United States.

Johnson's appointment is all but certain as Republicans hold 70 of the 99 seats in the house.

Johnson has represented the 68th District since 2004 and will be responsible for working with freshmen members of the house, helping them to become more familiar with state government and working on their issues while in office.  Johnson will assist the speaker, and assume her duties in her absence.

Republican leadership has been quick to point out that there is not the dissension within it's ranks that has been perceived.  Beth Harwell was rumored to be in jeopardy of losing her seat as Speaker of the House, but will continue in that role for another term.  Harwell told the Associated Press, "I think we have a great leadership team in place" and that she supported Johnson.

Johnson told the Leaf-Chronicle that it was an honor for him to be nominated for the post and he was "overwhelmed" by the support of his party's caucus.



About Hank Bonecutter
Sections
News
Topics
68th District in the Tennessee House of Representatives, Beth Harwell, Clarksville TN, Curtis Johnson, Judd Metheny, Nashville TN, Republican, Tennessee, Tennessee House of Representatives, Tennessee House of Representatives Speaker Pro Tem, Tennessee State Representative, The Leaf Chronicle, Tullahoma TN, United States