APSU's 2012 Distinguished Professor Award recipient Dr. Mary Lou Witherspoon to address candidates at graduation
Austin Peay State University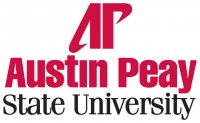 Clarksville, TN – Austin Peay State University will send off 686 candidates for degrees during dual Fall Commencement ceremonies December 14th in the Dunn Center.
Dr. Mary Lou Witherspoon, professor of mathematics and the 2012 APSU National Alumni Association Distinguished Professor Award recipient, will be the keynote speaker at both commencement events.
The faculty member who earns the University's prestigious Distinguished Professor Award in May serves as commencement speaker at APSU's fall graduation.Witherspoon earned her Bachelor of Science in elementary education from APSU, and then went on to receive both her Master of Education and Doctor of Education from Vanderbilt University's George Peabody College for Teachers.
She returned to her alma mater, and throughout her academic career at APSU, Witherspoon has brought notoriety to the University with the publication of a book and numerous articles on the important subject of teaching children mathematics.
She averages more than two presentations a year, at conferences such as the annual Association of Mathematics Teacher Educators and Tennessee Mathematics Teacher Educators. For the past 10 years she has served as the editor and principal writer for the Tennessee Middle School Mathematics Contest, which is hosted at various sites across the state.
At 10:00am, Friday, December 14th, students slated to earn degrees from the College of Arts and Letters, the College of Science and Mathematics and the School of Technology and Public Management will participate in commencement. At 2:00pm, candidates for degrees from the College of Behavioral and Health Sciences, College of Business and College of Education will have commencement exercises.
Doors will open one hour prior to the beginning of commencement for graduates and guests.
Students who have filed for graduate degrees will participate in the commencement ceremony for the college that houses the academic program. For instance, if a student is on schedule to receive a Master of Arts in communication arts, the student would participate in the 10:00am. ceremony with the College of Arts and Letters because the APSU Department of Communication belongs to that college.
In addition, four students enrolled as cadets in the University's Reserve Officers' Training Corps (ROTC) will be commissioned as officers at the conclusion of the 10:00am ceremony.
APSU will offer a free live webcast of each commencement ceremony. A link to the webcast will be made available on the University's homepage within 24 hours of each ceremony. The free Windows Media Player will be required to view the webcast. Both ceremonies also will be broadcast live on Charter 99 and Clarksville Department of Electricity Lightband 9. In addition, both events can be heard live on APSU's radio station, WAPX 91.9.
For more information about commencement exercises, contact the Office of the Registrar by telephone at 931.221.7121, or visit the APSU Web page at www.apsu.edu/commencement [2] .