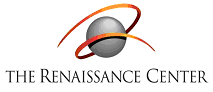 Dickson, TN – From Tennessee's major cities, to its small towns and communities, the TV program, Creative License, has brought viewers engaging stories about some of our state's greatest natural resources – its artists.
In its past seasons, Creative License presented a number of one hour specials populated by sculptors, painters, fiddle makers, storytellers, metal smiths, musicians, and every other kind of artist in between.
These profiles of unique artists continue as Creative License premieres its new half-hour format on all PBS stations in Tennessee and Kentucky.
WLJT-TV in Martin will premiere its new season of Creative License on December 6th at 9:30pm (central time). Katrina Cobb, assistant station manager at WLJT, says, "Creative License is the kind of top quality arts program we want to be associated with at WLJT.
It works well with our goals to provide our viewers with programming that educates, inspires and entertains. Creative License is going to be a great addition to our Tennessee programming line-up on Thursday nights." For more information about this and other WLJT programming, viewers can go to www.wljt.org [1].
Creative License returns to WNPT-TV in Nashville when the new season of half-hour shows starts airing there on January 6th at 10:30pm (central) WNPT also partners with The Renaissance Center on production of Civil War 150 documentaries which have aired nationally on public TV stations.
"WNPT is proud to continue our relationship with The Renaissance Center and its video production group on the new season of Creative License," says Justin Harvey, the station's program manager. "The arts are such an important part of the Middle Tennessee community. We are excited to share the stories and amazing work of these artists with our viewers." For more information on WNPT's schedule, visit www.wnpt.org [2].
Creative License is produced by the television team at The Renaissance Center, a non-profit educational facility and arts center in Dickson. The show has already been recognized with two Midsouth Region Emmy Awards for Outstanding Arts Program, and is currently nominated for a third one. Funding for Creative License is provided by the Tennessee Arts Commission, a grant-making agency working to provide access to the arts and participation opportunities in every community throughout Tennessee.
"Each of these unique and talented artists in Tennessee has a great story to tell," says Douglas Jackson, executive director of The Renaissance Center. "If these stories are not told, they are lost forever." He sees immeasurable value in the program. "Not only is Creative License a first-class television show, but also an archive of people with exceptional artistic abilities. Creative License shares their story with the world of today and preserves it for future generations. " .
Other Tennessee public TV stations planning to air Creative License are WKNO-TV in Memphis (www.wkno.org [4]) , WCTE in Cookeville (www.wcte.org [5]) , and WTCI in Chattanooga (www.wtcitv.org [6]). Kentucky Educational Television also joins those stations in carrying the program.
In addition, all of these broadcast groups air Tennessee's Wild Side, another Emmy Award winning production of The Renaissance Center. Also, The Renaissance Center is currently partnered with WNPT in the development and production of the Civil War 150 series of documentaries. Several of those documentaries have been selected for national distribution by American Public Television.
More information about The Renaissance Center is available at www.rcenter.org [7]
Some of the stories from original one-hour Creative License specials can be found on YouTube: http://www.youtube.com/user/TRCMedia1 [8]