Clarksville, TN – On December 13th, 2012, Kenneth Troy Cohen, born June 19th, 1964, plead  "Nolo contendere" to Attempted Rape of a Child which was a lesser included charge of Rape of a child. Nolo contendere means that Cohen did not plead guilty but plead that he did not contest the facts presented by the state against him.
Cohen was originally arrested on July 9th, 2011 and has been in jail awaiting trial that was set for January 28th, 2013. In this plea agreement Cohen was classified as a Violent Sexual Offender.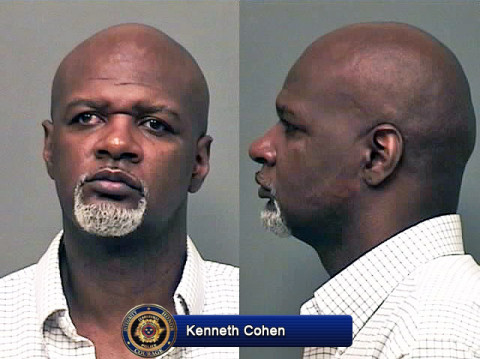 On the early morning of July 9th, 2011 Cohen was observed by another adult engaging in an inappropriate sexual act with a minor female child under the age of 12. Evidence was collected from both the victim and Cohen and sent to the Tennessee Bureau of Investigation Lab which corroborated a sexual event occurred.  During an interview with Detective Tina Slaven, Cohen admitted this behavior occurred on several occasions.

This particular plea agreement arranged by ADA Kim Lund called for: 12 year sentence to be served at 100% confinement, being placed on the Violent Sex Offender Registry for Life, Community Supervision for Life, Sex Offender Treatment (while in prison and after). Cohen is also subject to the Tennessee Serious Violent Offender Project which could include Global Positioning Satellite Monitoring once sentence is served and release occurs.



Sections
News
Topics
Attempted Rape of a Child, Clarksville Police Department, Clarksville TN, CPD, Global Positioning Satellite Monitoring, GPS, Kenneth Troy Cohen, Kim Lund, Nolo Contendere, TBI, Tennessee Bureau of Investigation, Tina Slaven, Violent Sex Offender Registry, Violent Sexual Offender