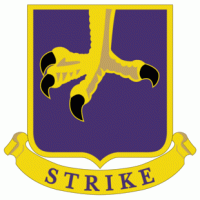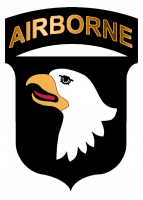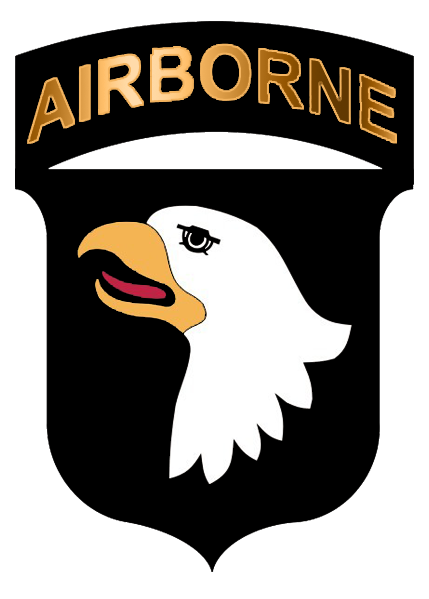 Fort Campbell, KY – Yesterday morning At the crack of dawn 116 soldiers of the 2nd Brigade Combat Team "Strike" returned home to Fort Campbell after a nine-month deployment to RC East in Afghanistan. The soldiers continued the process of readying the Afghan National Security Forces for the 2014 withdrawal of American troops from Afghanistan.

Wintry temperatures had finally touched Clarksville after an unseasonably warm fall, with the outdoor temperature running a chilly 28°F, causing family members to bundle up against the cold. In their excitement, I doubt many of them really noticed.

The plane touched down at 4:48 AM to the cheers of the soldier's loved ones. After landing the plane taxied to the disembarking point, where the passenger boarding stairs were moved in position. Cheers rose again when the first soldiers appeared in the door. After deplaning as the soldiers walked slowly to the terminal; every soldier's eyes were focused on the crowd searching for their loved ones. The crowd was doing the same, and as those in the crowd spotted their soldier, they shouted out his or her name to attract their attention.

When the soldiers had passed, the families returned into the terminal to take part in the short ceremony that was all that stood between them and their loved ones.

The soldiers drop off their weapons, then the Ceremony officially begins as the soldiers march together into the facility as those in the crowd cheer wildly for them.

There is a brief ceremony consisting of a short prayer of thanks for their return, followed by remarks by Maj. Gen. James C. McConville, the Commanding General of the 101st Airborne Division (Air Assault).

"Welcome home and congratulations on a job well done! Please join me in given these great soldiers a hand!" Said Gen. McConnell as he greeted the returning soldiers. The families of the returning soldiers were only too happy to oblige him.

McConville continued, "People have often asked me what winning is in Afghanistan, and I tell them that winning in Afghanistan is advising and assisting the Afghan security forces so they can take full responsibility for their country. And that's precisely what the Strike Brigade did; and quite frankly, no one has done that job better. So please give me another hand for these great soldiers!" Again. The crowd broke out into wild applause and cheers.

McConnell than addressed the families of the soldiers who returned home, "My civilian friends who don't live the military often ask me how soldiers can leave their families for 9 to 12 months. How they can go into harms way. And how they can live in austere conditions. And I tell them that where the hundred first Airborne Division, and that is what we do and that is who we are. And I also tell them that we cannot do that without our families. And quite frankly I believe our families have the toughest job so please join me in giving our families a hand!"

This time, the soldiers let loose as their applause showed their appreciation for the support that their families gave them during their deployment.

Gen. McConville reminded the soldiers of the need for them to continue to look out for each other, "Let me close with one final thought. You did a great job of taking care of each other downrange, and now that we've come back and go through reintegration. We need to continue to do that. We would not leave anyone behind in combat. And when not to leave anyone behind here!"

He then closed with a simple, "congratulations! Welcome home, job well done! Air Assault!"

The ceremony concludes with the 101st Airborne Division band playing the Division Song and the Army Song as the soldiers and families sing along. Finally, the soldiers are dismissed concluding the ceremony.

At the conclusion of the ceremony, the Soldiers are given 20 minutes of family time which enables them to begin the reunification process with their families. It's quite a sight to see as these brave warriors rock hard demeanor melt when they hold their children, and kiss their mothers, wives, or girlfriends for the first time in a year. Believe me, there is never a dry eye in the house.

Every now and then things get really emotional and that was the case as Lt. Mathew Miller proposed to his girlfriend, Caitlain Stein. After the proposal, they took a moment to speak with the media.

Miller said, "I've been planning this for a couple weeks, I didn't think I could wait much longer after coming home. She was perfect for supporting a deployed soldier. I knew I was going to do it, I was just ready to be home to see my family to see Caitlin."

Caitlin responded, "I kept wondering why his hands were shaking!"

In the interview after the soldiers had left to turn in their weapons, Caitlin said, "Today was a very special day for me, because not only did the love of my life come home, he proposed to me, and this is probably by far the best day of my life, no doubt. The way he phrase the question was, I got to ask you something, which I was like okay! But I think I broke down in tears because I figured out what was about to happen. I was just kind of overwhelmed by how many people were surrounding me. This is kind of like a public event. A lot of emotions were running through my mind, because not only is he home right now. And this was a big sign of how much our love has continued to grow over the past 7 months that we were apart."

She also considers this one the best Christmas gifts that she ever received, "This is great because of over Christmas it brings a new appreciation for the holiday to me; not only is it about receiving gifts and money, Christmas cookies, dinner with your family, and being able to celebrate. Christmas is about simply enjoying the existence of your family, And being surrounded by them. While he was gone, I wanted nothing than for him to come home safe. And today proved that he can come home safe. And he'll be here for Christmas! And I couldn't ask for anything more than that."

"Lieutenant Miller is by far the biggest beer enthusiast and coffee enthusiast that I've ever met," said Caitlin. "So I know they'll be some tours and tastings going on, and probably one of our first stop will be at Starbucks as soon as he is released today."

Caitlin will be commissioned as a 2nd Lieutenant through ROTC program in Baltimore this may, she said. "Are getting married will actually help us in the long run. Being a dual military spouse family, and being able to stay together. I'll be graduating from the ROTC program in May, and will be commissioned as a 2nd lieutenant. So that's a really big event for me in my life and him as well. Because that will be his first opportunity to swear in a future Army officer in as well."

After the visitation time is over the soldiers formed back up, the soldiers marched from the terminal and board buses to go to their unit to turn in weapons and other sensitive items before they are released to be with their families.

The soldier's families are then given a short brief on reintegration issues, and then return to their vehicles to go pick up their loved ones once their turn-in was complete.

Joe Padula, the 2nd Brigade Combat Team's Public Affairs Officer, wrapped things up after the ceremony…
Once again, more soldiers from the 2nd brigade combat team of the 101st Airborne Division "Air Assault"; the strike brigade returning home here to Fort Campbell from RC East in Afghanistan. And I've got a tell you it's really good to see them back here and like the other ones before they get off the plane and they see the families for the first time and raw emotion comes out. So much emotion. One even proposed to their fiancé at the welcome home ceremony, and of course she said yes! I mean how could you say no to a Strike soldier! Absolutely!

Once again, it's great to see the strike brigade reuniting as its advisory teams continue to come back home to Fort Campbell and a be with their families, especially now going into the holidays. We look forward to one more flight back coming up there shortly, and will keep everyone posted on what's going on with the Strike Brigade in and out of Fort Campbell.
Photo Gallery
About Bill Larson
Bill Larson is  is politically and socially active in the community. Bill is a member of the Friends of Dunbar Cave.

You can reach him via telephone at 931-249-0043 or via the email address below.
Sections
News
Topics
101st Airborne Division, 2nd Brigade Combat Team, Afghanistan, Caitlin Stein, Fort Campbell KY, James C. McConville, Joe Padula, Mathew Miller, RC-East, Strike Advisory Teams, U.S. Army, Welcome Home Ceremony