Special Weather Statement In Effect ... [Click here for more information]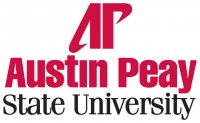 Clarksville, TN – Beginning with the Spring 2013 semester, students at Austin Peay State University will be able to earn their degrees faster so they can seek employment sooner after graduation.

That's because APSU has launched the new Three-Year Bachelor's Degree, as well as the 3+1 Bachelor's to Master's program.

"At Austin Peay we are committed to finding ways to help our students successfully complete their degrees," Dr. Tristan Denley, provost and vice president of academic affairs, said. "Sometimes that means creating new pathways to success. These dozen degree pathways will provide accelerated academic tracks for those wishing to expedite their education. We are also ever watchful of the cost of higher education. The total tuition cost to follow each of these new paths is also less than following a path that takes 4 or more years."

Students can begin any of these accelerated degree programs in the Spring 2013 semester.

The Three-Year Bachelor's Degree can be obtained in art, business, communication arts, computer science, English, health and human performance, history, mathematics, philosophy, political science, psychology and theater.

The 3+1 Bachelor's to Master's can be earned in one of four academic fields: communication arts, corporate communication, public relations and business.

To view the complete list of degree concentrations available for the Three-Year Bachelor's Degree completion or the 3+1 Bachelor's to Master's program, visit http://www.apsu.edu/academics and click on the "Programs and Degrees" link to the left of the page.



Sections
Education
Topics
APSU, art, Austin Peay State University, Bachelor's degree, Business, Clarksville TN, Communication Arts, computer science, English, Health, History, Master's degree, Mathematics, Philosophy, Political Science, psychology, Theater, Tristan Denley