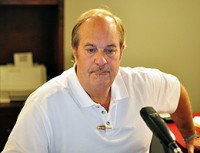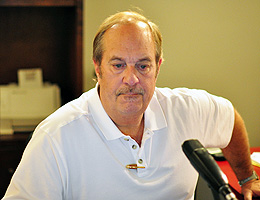 Clarksville TN – I've been dealing with a terrible back problem for the last month. I can unfortunately sympathize with those of you who have had a similar experience. It has been the most excruciating pain I've ever had to deal with, and I've been through two hip replacements.

While trying to get to the bottom of my problem, I found myself unable to withstand an MRI. The pain was too great.  So, my doctor recommended I go to the emergency room where I could get immediate treatment for the pain, and we would try another MRI the next day.

I did NOT want to go to that hospital.

It pains me (no pun intended) that our hospital has that reputation.  I've never been admitted there, but both of our children were born there, and we had no complaints.  My mother-in-law was there recently, and she had a great experience, and was very happy with the care she received.

But, I've heard the stories.

So, my son drives me to the emergency room. I get there, and the lady at the front desk checked me in. She was friendly, and even had a smile on her face. I waited ten minutes and they called me back to Triage. It was there I was met with a very personable male nurse.  He asked me some health questions, then led me to a private room. I was in there maybe ten minutes, when another nurse came in and took blood pressure and pulse.  She asked me what sort of problem I was having.

She was VERY professional, and VERY caring, and I'm a HORRIBLE patient, so coming from me, this is high praise.

Ten minutes later, the emergency room doctor came in. We talked about my problem and she recommended some treatment that included some shots, and a prescription. All in all, my visit lasted 90 minutes.  As my son drove me to the drug store, I remember looking at him and saying, "that wasn't so bad."

We don't  hesitate to tell someone when they've made a mistake, or been rude, or treated us wrong, so I believe it's only fair that when people treat us right, treat us good, give us service we didn't expect, that we should be just as forthcoming.

A lot of you have a very graphic opinion about Gateway and  I don't doubt that there's been some very bad experiences there.  For some reason, I expected to see a waiting room filled with sick and disgusting people, a staff that was more interested in my ability to pay my bill, and a doctor that "didn't have a clue."

That was not Gateway Medical Center on this night.

I sent an e-mail to Tim Puthoff, CEO of Gateway to let him know what my experience was like.  He responded:

"We have invested significant resources to improve service and efficiency in our ER, and we have made considerable progress.  Your experience (hopefully) is an example of the progress we are making."

The healthcare system in this country today is a nightmare of insurance companies, doctors, nurses, hospitals, more insurance companies, billing companies, specialists, waiting and more waiting.  If you've been sick or hurt recently, you know what I'm talking about.

Gateway Medical Center officials are aware of their reputation and so are the board members I talked with. I believe they're trying to improve the public's perception of their facility by working on their quality of care and service. I just can't make myself believe that they invested that much money on that facility to be a pitiful excuse for a hospital.

I could be wrong, but I hope I'm not.

So, my heartfelt thanks to the caregivers at Gateway's emergency room.  On this night, you were outstanding.



About Hank Bonecutter
Sections
Commentary
Topics
Clarksville TN, emergency room, Gateway Medical Center, Hospital, MRI, Tim Puthoff