Austin Peay Governors Basketball stuggles late in the game to lose to Illinois State Redbirds 83-57
APSU Sports: Austin Peay Men's Basketball

Normal, IL – llinois State broke open a tie game with a half-ending 14-2 run as Austin Peay State University fell, 83-57, Saturday afternoon in non-conference basketball action played at Redbird Arena.
The loss was APSU's fourth straight, dropping the Governors to 4-8 heading into Christmas. Meanwhile, Illinois State, a member of the Missouri Valley, improved to 9-3.
Turnovers again proved to be a Govs problem as they committed 25, six coming in the final 6:35 of the first half as ISU broke open a 26-26 game. It was the fifth time this season APSU had 20 or more turnovers.
After ISU took the lead 28-26 on a Tyler Brown layup, APSU failed to take a shot on its next five possessions, all ending in turnovers. By the time the Governors could take another shot, the Redbirds were leading 36-26 as the turnovers turned into ISU layups or dunks.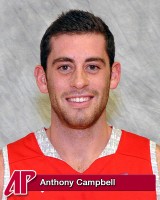 In fact, Illinois State took advantage of APSU's 12 first-half turnovers by scoring 18 points and 28 overall from turnovers during the game.
The turnover flurry more than offset a strong first 14 minutes by the Govs. With junior guard Travis Betran and freshman post player Chris Horton both struggling, the Governors held their own against a Redbird team that has built an impressive early season resume. Anthony Campbell nailed four first-half three pointers to spur the Govs.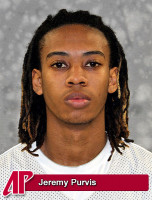 In fact, Campbell tallied his second 20-point game of the week, going for 20 on 7-of-13 shooting (5 of 9 three-point field goals). He was APSU's only double-figure scorer.
Junior walk-on point guard Jeremy Purvis, in just his second game, and freshman forward Preston Herring, in only four minutes, added eight points.
The Govs began the game knocking down 7 of 14 shots, but went just 13 of 35 (37 percent) the game's remainder. As a result of turnovers, the Governors have attempted less than 50 shots in four of the last six games.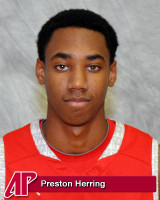 Jackie Carmichael, the preseason All-MVC forward, recorded his second straight double-double, scoring a ISU-high 18 points to go with 11 rebounds.
Brown added 16 points and six of his Illinois State's 12 steals.
The Redbirds, shooting better than 50 percent from the floor entering the game, maintained that consistency by going 34 of 68 from the floor.
Next Game
After Christmas, Austin Peay Governors Basketball hits the road again for the 2012 Dr. Pepper Classic at Chattanooga, TN. The Governors will face Utah Valley Friday, December 28th at 3:30pm. On Saturday, December 29th, the Govs will take on Chattanooga/High Point.
Post Game Notes
Austin Peay vs. Illinois State
Saturday's meeting was the Governors first meeting with Illinois State.
APSU is now 18-40 all-time against current Missouri Valley members,
With 20 points against Illinois State, Anthony Campbell had back-to-back 20-point outings this week.
The 25 turnovers against Illinois State represented the fifth time this season the Govs committed 25 or more turnovers this season.
Junior Jeremy Purvis, who joined the team less than two weeks ago, started his second game at point guard. After failing to score against Lipscomb, he tallied eight points against Illinois State, including a pair of three pointers.
Leading scorer Travis Betran suffered through his worst game as a Governor, being held to two points. His previous low was six points at Western Kentucky. He did have four assists.
Freshman center Chris Horton failed to score against ISU. He did have a team-high five assists and three steals. He failed to gain a block shot for the first time this season.
Freshman forward Preston Herring played only the final four minutes but scored eight points, knocking down a pair of three pointers in the process.
Freshman guard Cory Arentsen made two-of-four three pointers against ISU, making it five straight games with at least one three pointers. In fact, he has made at least one three pointer in all but one game this season.
Box Score
Austin Peay vs Illinois State
12/22/12 2:05pm at Doug Collins Court at Redbird Arena
Austin Peay 57
Total
3-point
Rebounds
##
Player
p
fgm-fga
fgm-fga
ftm-fta
off-def
tot
pf
tp
a
to
blk
stl
min

10

TRIGGS, Will

f

2-7

0-0

1-4

1-0

1

2

5

3

2

1

2

23

25

CAMPBELL, Anthony

f

7-13

5-9

1-2

0-5

5

0

20

0

5

0

0

34

05

HORTON, Chris

c

0-2

0-0

0-0

2-4

6

2

0

5

0

0

3

23

04

BETRAN, Travis

g

1-5

0-2

0-0

0-1

1

1

2

4

6

0

1

25

12

PURVIS, Jeremy

g

3-5

2-3

0-0

1-3

4

2

8

0

4

0

0

34

15

FREEMAN, Chris

–

2-5

0-0

1-1

0-2

2

0

5

0

1

1

0

16

20

ARENTSEN, Cory

–

2-4

2-4

0-0

0-4

4

0

6

1

1

0

1

12

21

HERRING, Preston

–

2-2

2-2

2-2

0-0

0

0

8

0

0

0

0

4

22

LAWRENCE, Herdie

–

0-2

0-2

0-0

0-1

1

3

0

1

2

0

0

9

23

LYNCH, AJ

–

1-4

1-2

0-0

0-0

0

3

3

1

1

0

0

15

33

HASSE, Matt

–

0-0

0-0

0-0

0-3

3

2

0

2

2

0

0

5

TM

TEAM

–

–

–

–

1-3

4

–

–

–

1

–

–

–

Totals…………..

–

20-49

12-24

5-9

5-26

31

15

57

17

25

2

7

200

40.8%

50.0%

55.6%

Team summary:
FG
3FG
FT
1st Half:

11-28

6-13

0-2

39.3%

46.2%

0.0%

2nd Half:

9-21

6-11

5-7

42.9%

54.5%

71.4%
Illinois State 83
Total
3-point
Rebounds
##
Player
p
fgm-fga
fgm-fga
ftm-fta
off-def
tot
pf
tp
a
to
blk
stl
min

22

Ekey,Jon

f

5-11

1-4

0-0

2-1

3

1

11

1

0

3

1

24

32

Carmichael,Jackie

f

8-13

0-0

2-4

3-8

11

3

18

1

2

1

0

25

01

Brown,Tyler

g

6-14

0-3

4-7

1-2

3

1

16

0

1

0

6

26

02

Allen,Bryant

g

2-5

2-5

0-0

0-2

2

1

6

2

1

2

1

23

44

Hill,Johnny

g

1-3

0-0

0-0

1-4

5

2

2

6

3

0

3

24

00

Keane,Kaza

–

1-2

0-0

1-2

1-0

1

1

3

6

2

0

1

20

05

Cousin,Anthony

–

0-1

0-1

0-0

0-0

0

1

0

0

0

0

0

4

13

Wilkins,John

–

6-8

1-3

1-2

2-2

4

1

14

1

1

0

0

18

15

Zeisloft,Nick

–

2-4

2-4

0-0

0-2

2

1

6

0

0

0

0

19

24

Upshaw,Zeke

–

1-3

1-3

0-0

0-0

0

0

3

0

0

0

0

4

42

Threloff,Jordan

–

2-4

0-0

0-0

3-4

7

0

4

1

1

1

0

13

TM

TEAM

–

–

–

–

0-2

2

–

–

–

–

–

–

–

Totals…………..

–

34-68

7-23

8-15

13-27

40

12

83

18

11

7

12

200

50.0%

30.4%

53.3%

Team summary:
FG
3FG
FT
1st Half:

18-39

5-14

3-4

46.2%

35.7%

75.0%

2nd Half:

16-29

2-9

5-11

55.2%

22.2%

45.5%
| | | | | |
| --- | --- | --- | --- | --- |
| Score by Periods | 1st | 2nd | Total | |
| Austin Peay | 28 | 29 | 57 | Record: (4-8) |
| Illinois State | 44 | 39 | 83 | Record: (9-3) |
Officials: Charles Robinson, David Stevens, Gene Grimshaw
Technical fouls: Austin Peay-None. Illinois State-None.
Attendance: 5119