Free App for iPhone and Android Provides Customized Traffic Information

Nashville, TN – The Tennessee Department of Transportation (TDOT) today launched a new tool for motorists. The new TDOT SmartWay Mobile App will help drivers navigate Tennessee highways, providing up-to-the-minute customized traffic information.
The TDOT SmartWay App is free and available for download in the Apple App Store and Play Store for Android. «Read the rest of this article»
Written by Dr. Tony Phillips
Science at NASA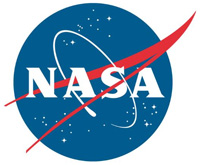 Washington, D.C. – Just when you thought Christmas was over: At the end of the day on December 25th, a pair of holiday lights will pop out of the deepening twilight. Jupiter and the Moon are having a Christmas conjunction.
It's a beautiful apparition, visible all around the globe. Even city dwellers, who often miss astronomical events because of light pollution, can see the show. Separated by less than 2 degrees, the bright pair will beam right through urban lights.
«Read the rest of this article»