Clarksville, TN – Before inclement weather closed schools at the end of the week, a lot of teams played against conference opponents for the first time.
Some teams are already setting themselves apart with strong play. Others are just now getting all their players with football coming to a close. Regardless, the season is still young and fans can warm themselves on the heated competition blazing on the courts.
«Read the rest of this article»

Clarksville, TN - In a story first reported at our Clarksville Online Facebook page Saturday, Will Wyatt, who is the Human Resources Director for the city of Clarksville, was arrested over the weekend by the Montgomery County Sheriff's department on charges of filing a false report.
According to the Sheriff's Department, deputies were dispatched to a stolen vehicle call at 4120 Lena Court.  The suspect, William Benjamin Wyatt, told deputies that at approximately 1:30am his truck had slid off the road due to the ice on the road and came to rest in a ditch in the vicinity of 344 Mobley Road.  Wyatt initially stated to deputies that he had gotten a ride to his house, "From some guy in a red truck."
«Read the rest of this article»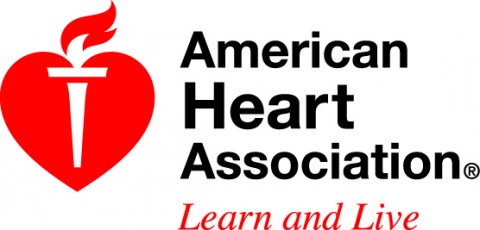 Dallas, TX – Cigarette smokers who are over 65 years of age may be able to lower their risk of cardiovascular disease-related deaths to the level of never-smokers when they quit faster than previously reported, according to research presented at the American Heart Association's Scientific Sessions 2013.
A study showed that older people who smoked less than 32 "pack years" – 3.2 packs (20 cigarettes per pack) a day for no more than 10 years or less than one pack a day for 30 years  — and  gave up smoking 15 or fewer years ago lowered their risks of developing heart failure or dying from  heart failure, heart attacks and strokes to the same level as those who had never smoked.
«Read the rest of this article»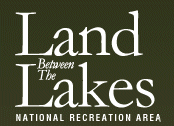 Golden Pond, KY – Land Between The Lakes reopened on Monday, December 9th, 2013. Christmas tree permits will be available as planned at the Administrative Office from 8:00am to 4:30pm, Monday-Friday.
Many back roads at Land Between The Lakes received little to no sunlight due to tree coverage. Visitors are asked to use caution while driving, as patches of ice still exist in these areas.
This information, along with other updates, can be found under Alerts and Notices on our official website at www.lbl.org, on Twitter @LBLScreechOwl or @LandBtwnLakes, and by calling 270.924.2000.
USDA is an equal opportunity provider and employer.
Written by Guy Webster
NASA's Jet Propulsion Laboratory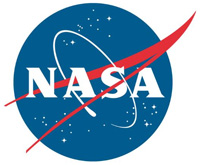 Pasadena, CA – NASA's Curiosity rover is providing vital insight about Mars' past and current environments that will aid plans for future robotic and human missions.
In a little more than a year on the Red Planet, the mobile Mars Science Laboratory has determined the age of a Martian rock, found evidence the planet could have sustained microbial life, taken the first readings of radiation on the surface, and shown how natural erosion could reveal the building blocks of life.
«Read the rest of this article»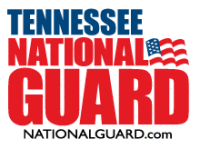 Nashville, TN – The Tennessee National Guard's Joint Force Headquarters staff collected items for 40 local children as part of the Salvation Army's annual Angel Tree project, Monday, December 9th.
"There are a lot of kids who wouldn't have a Christmas present if not for this program," said Chief Master Sgt. Buffy Burton, Superintendent, Knowledge Operations, Tennessee Air National Guard Joint Force Headquarters.
«Read the rest of this article»

Clarksville, TN – Austin Peay State University women's basketball team was notified the start time for its Monday, December 30th contest at Mississippi has been changed.
«Read the rest of this article»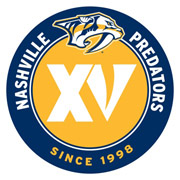 Nashville, TN - The Nashville Predators are in desperate need of a win, and tomorrow night the task doesn't get any easier as they roll into Madison Square Garden to face the New York Rangers.
The two teams close out their two-game season series at 6:00pm CT, Tuesday night.
This is just the seventh game between the two teams in the last six full seasons. In 16 all-time games against the rangers, the Predators have posted a 7-8-(2)-0 record, but are 5-3-(1)-0 in nine trips to the Garden.
«Read the rest of this article»

Clarksville, TN – On Sunday, December 9th, 2013 at 6:37pm, the Clarksville Police Department responded to a crash at US-79 (Wilma Rudolph Boulevard) and Center Pointe Drive. All vehicles and witnesses were traveling southbound on Wilma Rudolph Boulevard.
Ms. Hoffman (witness) stated she saw an unknown object fall out of the back of a non-contact Vehicle; a 1989 Chevrolet S10, driven by Michael A. Poole. A scrap passenger side front vehicle door was found lying in the southbound Wilma Rudolph right travel lane. «Read the rest of this article»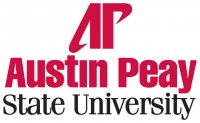 Clarksville, TN – Austin Peay State University's Center for Extended and Distance Education, in its ongoing mission to provide high-quality online courses, has partnered with ed2go to offer hundreds of online, instructor-led courses.
This partnership recently led to the creation of "Explore a Career in Medical Writing," a new online course at APSU. «Read the rest of this article»